Creative Bulletin n.111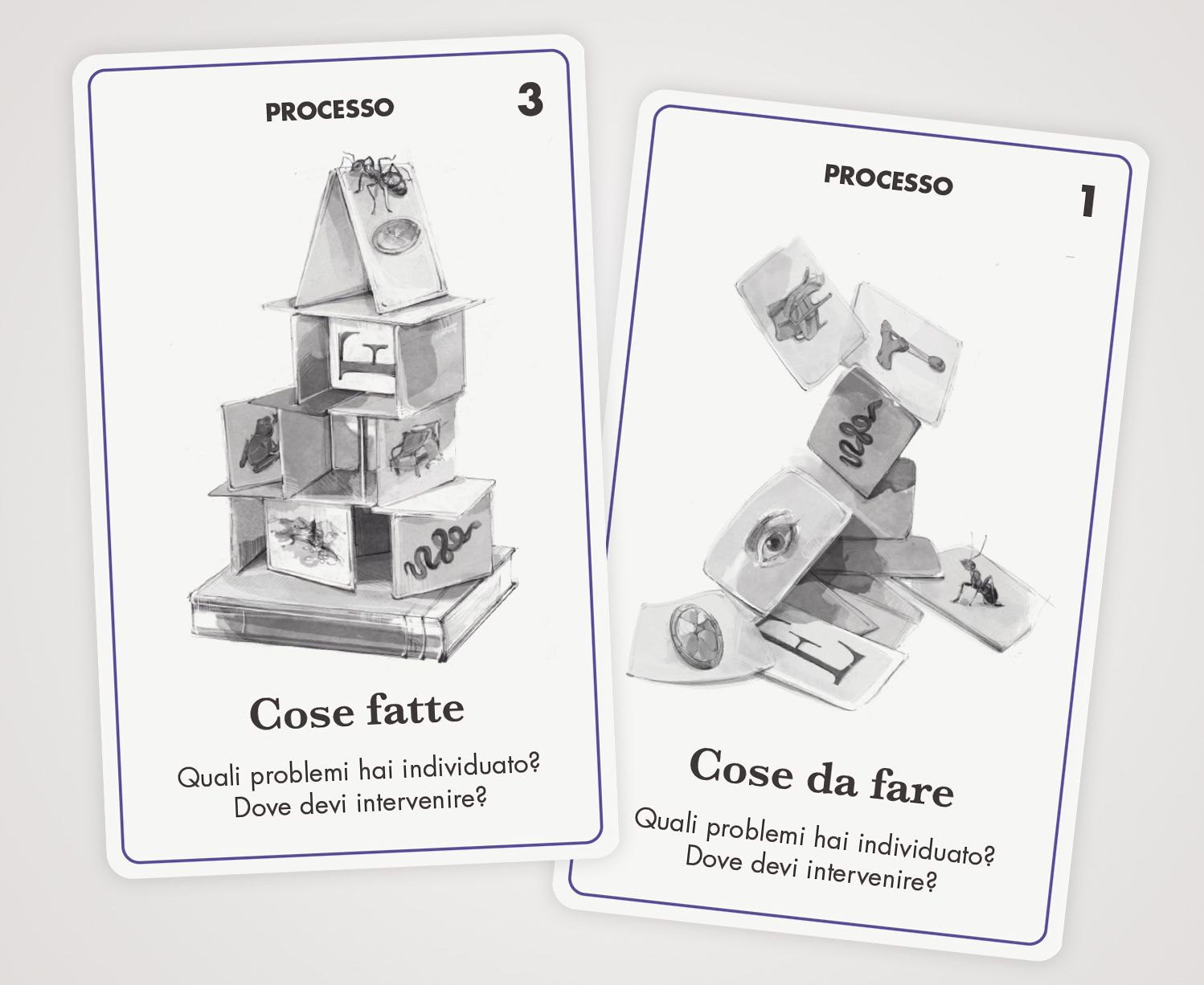 We added some cards to Edito, our tool to edit manuscripts. Not only do we feel like the product is gaining depth but the illustrations are just amazing 😍
🦊🦊🦊 What we've been up to this week
Andrea continued his work on the new products' booklets. It's almost time to work on the layout ❤️
We focused on expanding national distribution in bookstores. It's an operation started last year (contacting bookstores one by one 💪) that has paid off and now we want to do even better!
In one way or another we keep on talking about education: sometimes we toy with the idea of «creativity classes», other times we even go as far as thinking of a «school for creatives», and everytime we find ourselves halfway between exalted and doubtful (😂). We'll wait for the day when the ideas will be clearer!
🍊🍊🍊 What we're looking for
We're looking for a bunch of things these days:
A typography in Italy for smaller productions and faster delivery compared to the estimates proposed by the big players. It seems like we're looking for a unicorn 🦄 but we'll try anyway!
An American editor that can look at Edito's English version (a few things need to be different from the Italian version and we need an expert).
A motion graphics artist for Edito's video 😍
A Personal Assistant based in Turin. Matteo held a couple of interviews but it looks like the research is not over yet!
🐈🐈🐈 What we've learned
Some ideas make us go «Well, yeah, ok, not bad» others make our whole being light up, we feel energized just thinking about it. It's not easy to understand what the "luminous ideas" have that the others don't. For example the idea of a Design Thinking class is «Yeah, ok, it could be good» and then we absentmindedly turn away and look at the horizon. However, the idea of creating an actual supporting service for aspiring writers with Edito, we can already see it and we think «Wow, so cool!» and we can't wait to start working on it!
In our opinion, the reason why we react so differently is that the first idea is something the market would like, the second is something we would like, a service that we, ourselves, would use.
🌈 Takeaway: let's create what we would like to have.
Last night Matteo couldn't find a movie to watch on Netflix. After a while he opened Final Draft and started writing a movie that he would've gladly watched, set in Turin and filled with magic. He worked on it for a couple of hours and then he went to sleep happy and inspired.

Well, maybe it will never see the light of day, but at least he got the energy flowing 🚀
With ❤️,
Matteo and Andrea
---
*** Sefirot's Creative Bulletin ***
In this bulletin we tell you how we run an independent publishing company.
🕰 If you want to read past Bulletins, you can find them here https://blog.sefirot.it/tag/creative-bulletin
🚀 If you want to share it with friends, please do!
🐝 If someone shared it with you and you'd like to subscribe, follow this link
🔮 Did you know that we also have a Telegram group where you can connect with other creatives?