Creative Bulletin n.122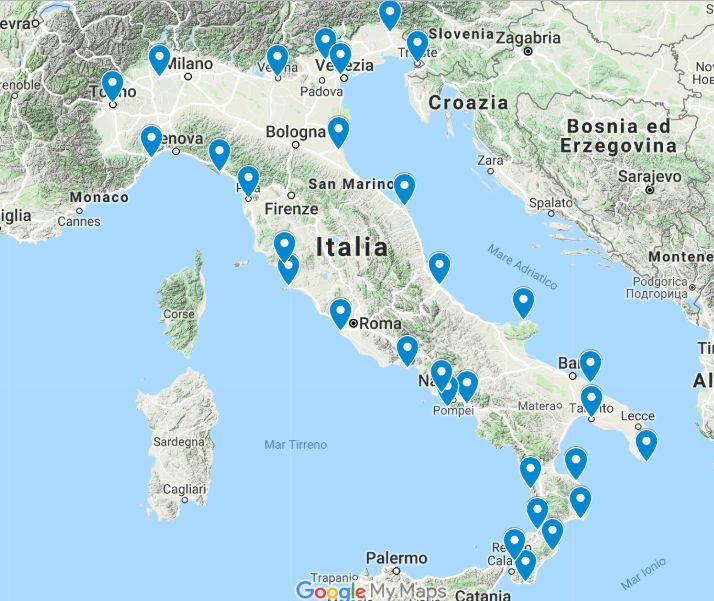 Yes, this summer we would like to get in a car (a van would be a total dream 😍) to embark in a Sefirot Tour: travel Italy and do product presentation, intùiti reading, creativity talks, and anything else that comes to our mind. We want some adventure, we want to meet new people and drink some wine with them, we want to have fun!
Hence:
🚀🚀🚀 Sefirot Tour 2022
We were thinking of starting the tour mid July. In the upcoming weeks we'll call some of the libraries that already work with us to plan something with them but: if you want us to stop in your city and you know a bookstore, bar, public library or any other place that wants to host us…let us know, we'll gladly come 😉
🔥🔥🔥 Turin Book Fair 2022 (May 19-23)
In the meantime you will find us at the Turin Book Fair. Our stand is the V77, in the Oval pavilion just like last year. We'll have a neon sign, Mario3 (😍) and some prototypes. We're planning presentations of Fabula, Mario and a special preview of Edito, our new tool to edit manuscripts. On top of that, we'd like to organize a "secret" creative reading with intùiti (Matteo will give you advice on how to unlock your creative potential); if you're interested, let us know!
In short, Turin will be on fire in May 😉
If you really want to hear Matteo talk. Thursday April 28th, at 7:30pm, he'll talk about all things intùiti at an international event on card use in the working environment. The lecture will be in English! The access is free and here's the link to sign up 👉 https://www.eventbrite.at/e/frischer-wind-card-deck-edition-new-work-wirbel-tickets-314562734607?aff=speaker
The dimension of fun. Life can be incredibly boring or extraordinary fun. It's up to us and how we look at it. We can huff and puff because we're running late or we can enjoy the wind in our hair as we pedal faster on our bicycle. We can get angry and stay there or we can get angry and then laugh about it. We can always find something to marvel at, something that will make us smile. Today we did just that as we imagined a beat-up van that we can paint, at the thought of parking tickets and the chance to live like circus people for a couple of weeks. We smiled, and the colors of the sky at sunset were brighter ☀️
With ❤️,
Matteo and Andrea
---
*** Sefirot's Creative Bulletin ***
In this bulletin we tell you how we run an independent publishing company.
🕰 If you want to read past Bulletins, you can find them here https://blog.sefirot.it/tag/creative-bulletin
🚀 If you want to share it with friends, please do!
🐝 If someone shared it with you and you'd like to subscribe, follow this link
🔮 Did you know that we also have a Telegram group where you can connect with other creatives?