Creative Bulletin n.131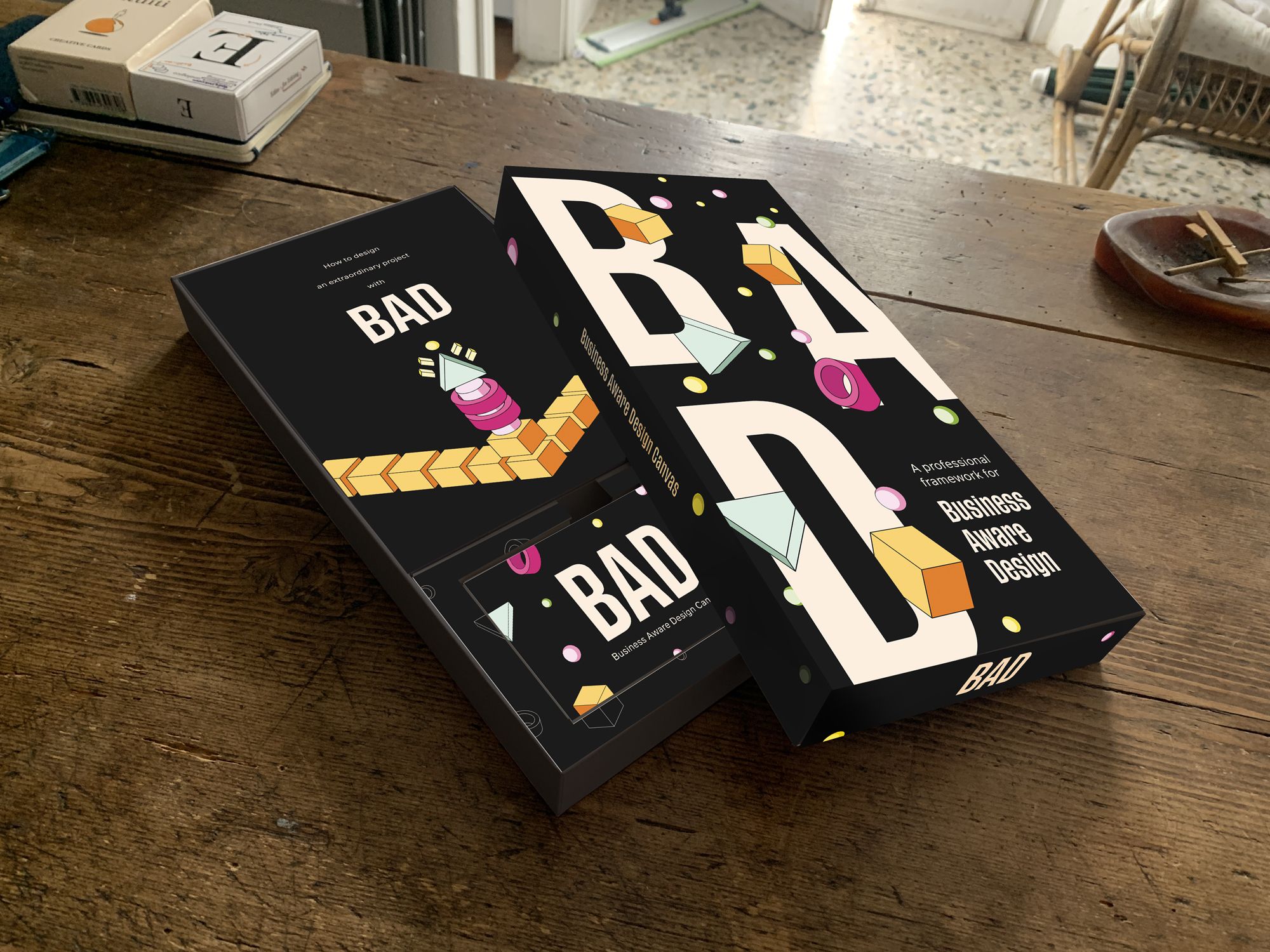 This is BAD's first mockup, our tool for Business Aware Design 😍 – in the next few weeks we'll work on the script for the video and on the presentation page. Matteo is thinking of a stop motion where tiny characters in the shape of cubes, circles and triangles ask themselves how to solve their projects' problems and they decide to wake up BAD's box. The entire thing set in a Frankenstein looking ambiance full of lighting, lights and that sort of thing 😂
To do is not to create. To do and to create are very different things. In the last few weeks we've been busy doing, doing and doing: Edito's launch, social media campaigns, ad material, email funnels. We experienced the enthusiasm that comes from doing and it is an intoxicating feeling: nice words from people who love us, constant and uninterrupted work, the excitement that comes from movement. It feels like Futurism, sdurudung pà pà pà! And when you're in that state you tend to believe creativity lies in that: to check the boxes of an infinite to-do list, running up and down on a screen. Sbedem sdush, next!
Then you realize that a subtle sadness creeps in between the cyclical noise of the whole process and the coldness of pistons going up and down; it's not life, it is only movement.
Fire, laughter, a child. Real creativity is warm, it moves from the center of the chest and fills every part of your body. You feel it when you do something that you really want, when you take a tiny piece of yourself and you bring it out, when pride for what came out is so strong that it reaches your face and you feel like laughing. It is the feeling of an invisible thread that aligns your inner fire with the spirit of a child, and it goes up, and up and up and it turns into something that you can't contain 🌹
We feel like we need that and we make a promise to ourselves: less doing more being 😉
What about you?
With ❤️,
Matteo and Andrea
---
*** Sefirot's Creative Bulletin ***
In this bulletin we tell you how we run an independent publishing company.
🕰 If you want to read past Bulletins, you can find them here https://blog.sefirot.it/tag/creative-bulletin
🚀 If you want to share it with friends, please do!
🐝 If someone shared it with you and you'd like to subscribe, follow this link
🔮 Did you know that we also have a Telegram group where you can connect with other creatives?