Creative Bulletin n.141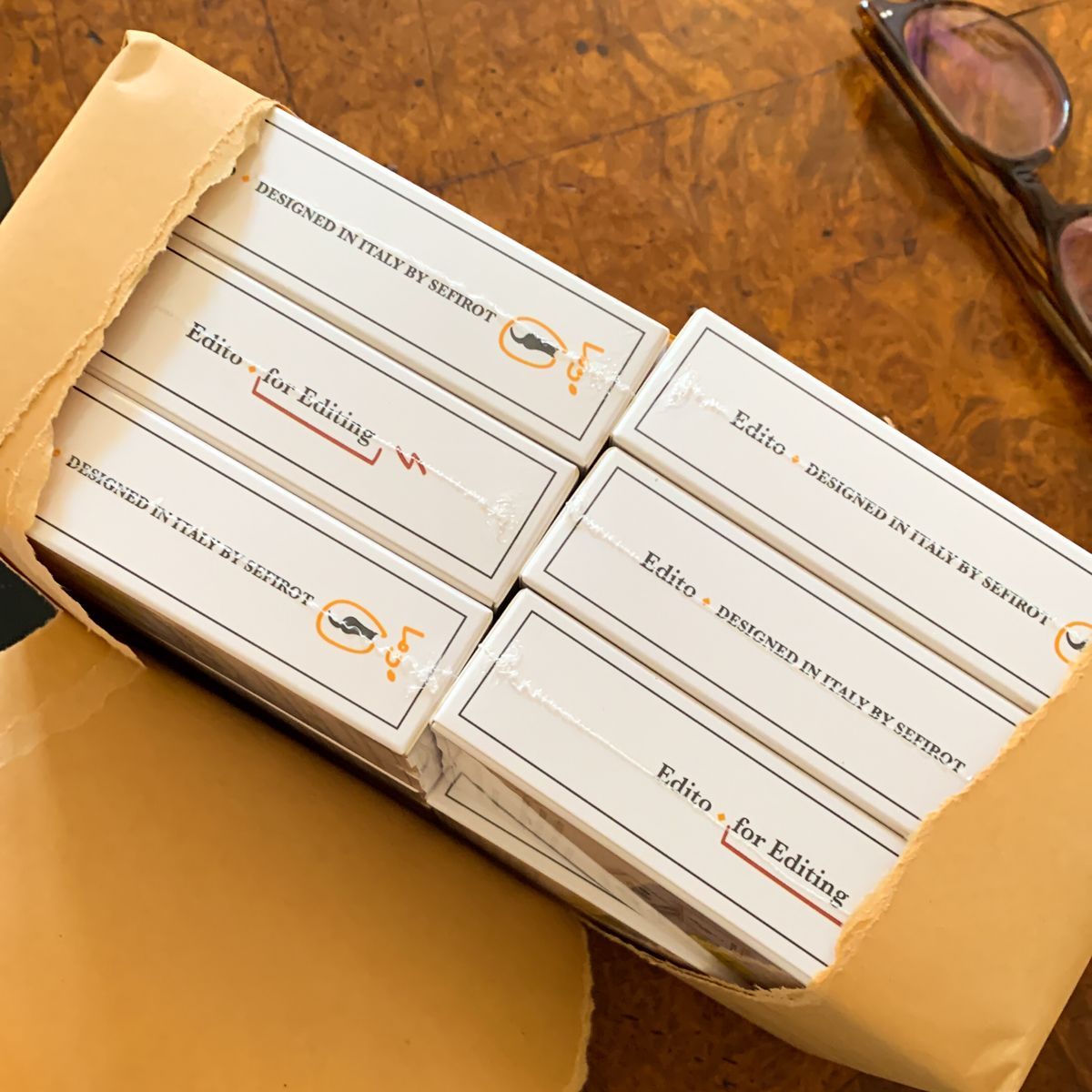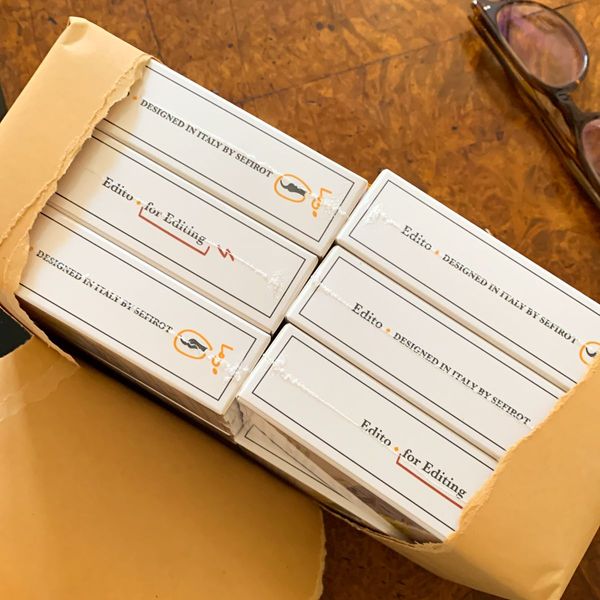 We received Edito's first copies (they're pretty spectacular). For all of you who are waiting for it…it's coming! It's coming! We ask for a few more weeks of your patience but it's going to be worth it 😍
September sucks. We don't know if it only happens to us, but this change of rhythm in our days that September brought along is absolutely killing us 😂 While we try to get back on track with everything, we feel like we are holding a much too heavy sphere in our arms. It's like coming back home from a vacation and you have twenty loads of laundry to do. In this case our laundries are called recruitment, BAD's video, a company reorganization, taxes, and none of these things have the eco-speed mode on them 😭
Matteo finished writing Mario4. And now he feels orphaned. He wakes up early in the morning thinking what will I write now? Also something short of a miracle happened: he sent the manuscript to Andrea and he read it in one seating through the night (usually he needs to be reminded times and times again 😅)
intùiti's lecture will be available briefly. We started working on the syllabus. It will be divided into two parts: a basic course of 18 hours, to learn how to use intùiti for one's own creative growth; and a course for coaches / trainers to learn how to use it with others (it even comes with a certification ✅).
🌈 Creative takeaway: let's look for our vibration
«Times are changing». We must have said this jokingly a million times 😅 Then we look at social media and we feel a shiver down our backs. If a couple of years ago it was enough to take a couple of pictures and write a cute caption, today your online presence demands full time effort (videos, reels, stories). Seeing politicians (Berlusconi 😅) opening a TikTok account and telling jokes aimed at their voters, seems like a point of no return.
So we – inevitably – asked ourselves whether we should start making reels and talk about stuff? But what stuff exactly??? We got scared. The anxiety of having a social media presence puts content on the backburner.
👉 To resist the temptation of doing something just for the hell of it, we always try to tune in to our vibration, that good ol' question: «What do we value?», because if it doesn't match our vibes, it's not worth doing.
What resonates with us is a powerful way of communicating in order to tell something that has some sort of value. That's why this week we'll send out a survey where we will ask what interests you the most about what we do. And what kind of suggestions, advice, info we could give you. This, we would be happy to do! 😘
With ❤️,
Matteo and Andrea
---
*** Sefirot's Creative Bulletin ***
In this bulletin we tell you how we run an independent publishing company.
🕰 If you want to read past Bulletins, you can find them here https://blog.sefirot.it/tag/creative-bulletin
🚀 If you want to share it with friends, please do!
🐝 If someone shared it with you and you'd like to subscribe, follow this link
🔮 Did you know that we also have a Telegram group where you can connect with other creatives?