Creative Bulletin n.145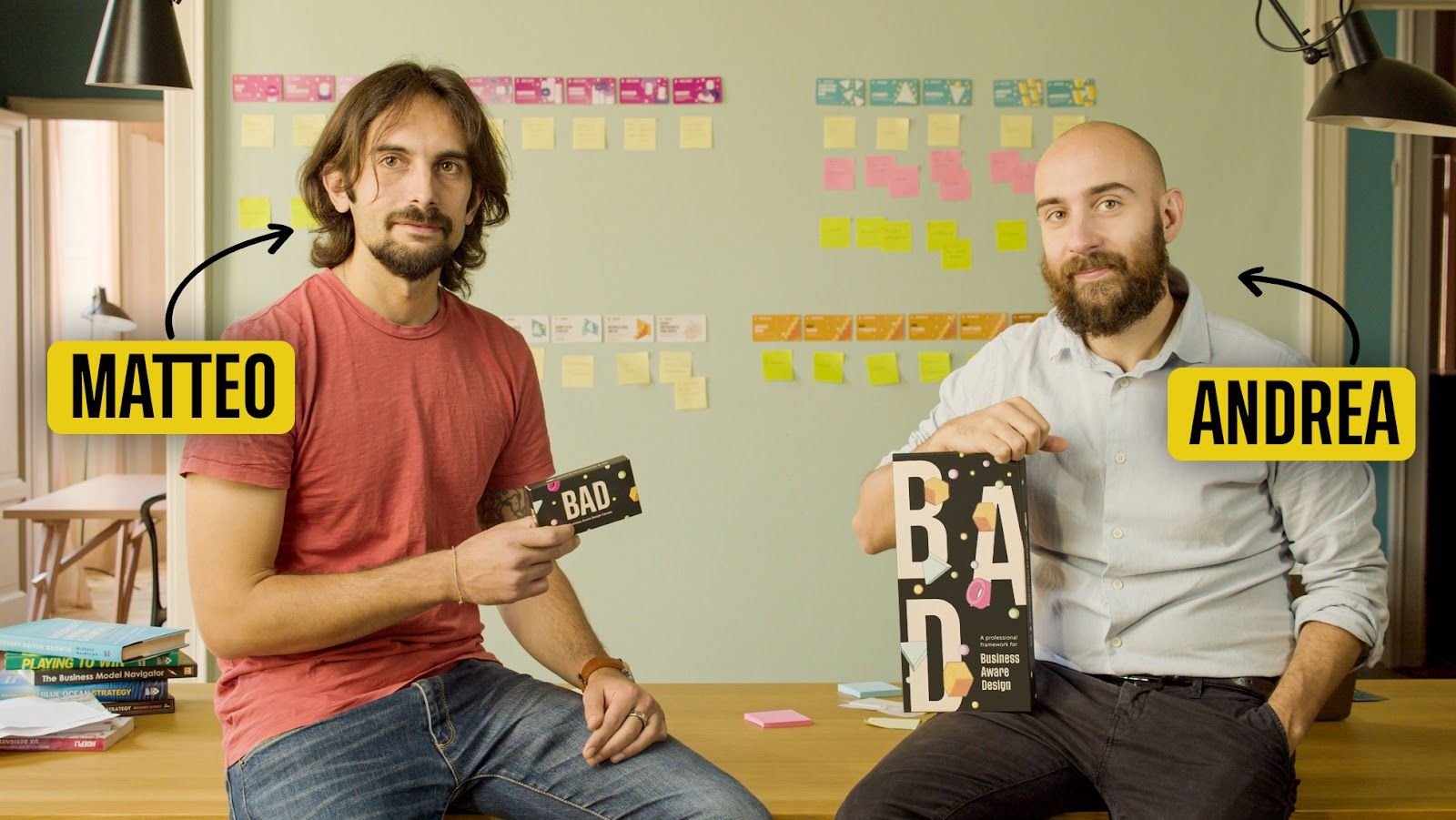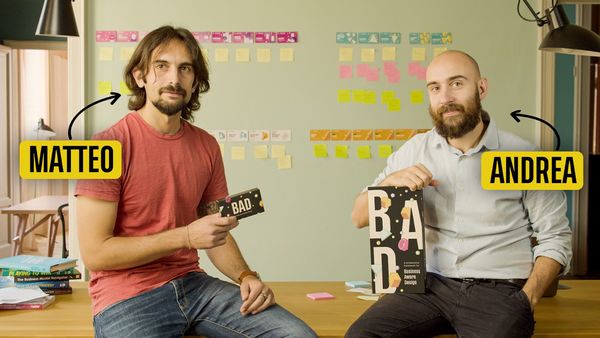 Our week started with these BAD faces 😂 This is the first frame we got out of the video we shot for our new tool for Business Aware Design.
What we've been up to this week. Running, mainly. We held a lot of presentations both in Turin and in Fiume. It turned out to be an amazing chance to meet new people, exchange ideas, laugh and drink some whiskey (😂). A bit more lively than the daily staring at a screen.
The age-old problem of prices. It happened again. Someone wrote to us in a confrontational (and vaguely accusatory) tone, to tell us that the price for the intùiti course is too high. We know the feeling of wanting to think that behind every company there are mean, greedy entrepreneurs ready to squeeze every last drop of blood from customers. We're sure those kinds of businessmen and businesswomen exist. But we're not among that group 😅 we work our asses off to have a sustainable company that doesn't make us rich but allows us to have time to work on new projects. If someone makes us feel like we are greedy, we take it personal.
How to set the pricing of a product. There's no way around it, products must have a price and finding the right price is no easy task. There are different ways to decide how much something should cost: you can choose looking at the competition (to have an advantage over others); or you can work according to the customers' purchasing power (trying to get the most out of what your clients are willing to spend); or you can even work towards  the positioning of your product (we're brought to think that a more expensive product also has better quality).
When it comes to our products, we make the prices after taking into consideration the value that we believe the product has, and also the amount of time and energy that we employed in making it (or structuring it when it comes to a course for example). That time and energy spent on the one project, automatically takes time and energy away from the rest of our work.
👉 We work at Sefirot so that we can serve creativity (otherwise we should look for another job and do this as a hobby 😅) so we must make it so that what we do is sound on an economic level. We don't just think «We spent X so we must get 3X back» or «Our time is worth Y» and neither «How much time are we taking away from the next project? How can we compensate?»
Which translates in money, time and energy being the resources that allows us to keep going; it is our gasoline. If we manage these resources poorly, we're going to be left stranded on the side of the road 😅
With ❤️,
Matteo and Andrea
---
*** Sefirot's Creative Bulletin ***
In this bulletin we tell you how we run an independent publishing company.
🕰 If you want to read past Bulletins, you can find them here https://blog.sefirot.it/tag/creative-bulletin
🚀 If you want to share it with friends, please do!
🐝 If someone shared it with you and you'd like to subscribe, follow this link
🔮 Did you know that we also have a Telegram group where you can connect with other creatives?