Creative Bulletin n.156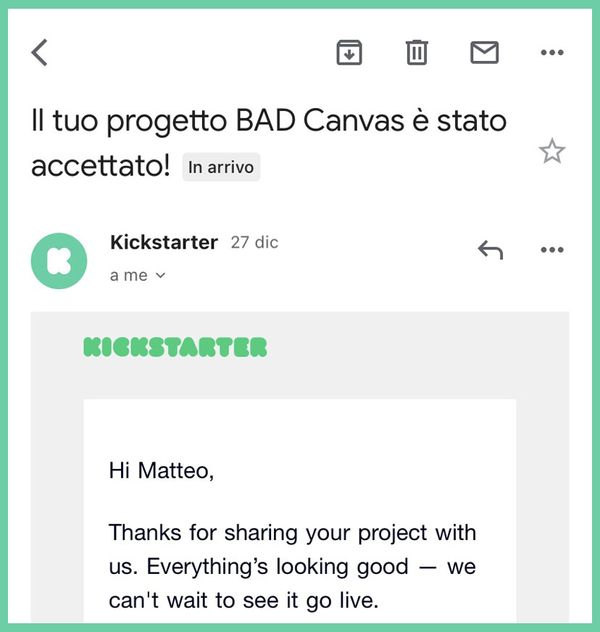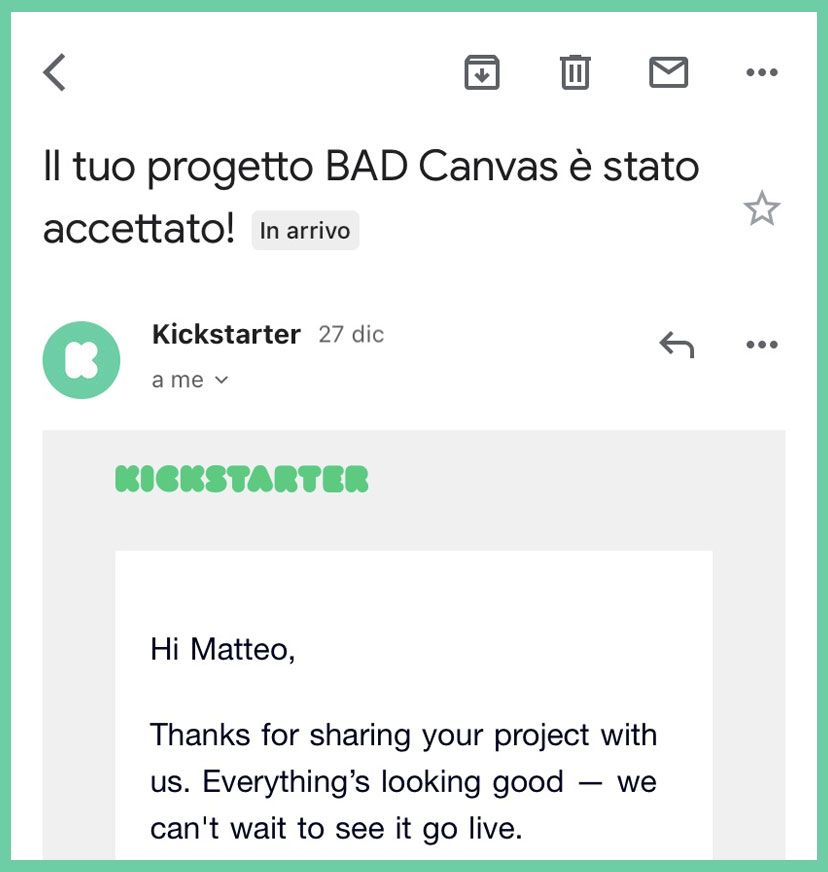 We wish you happy holidays and we take this chance to celebrate with you BAD's Kickstarter campaign being approved 🎉🎉🎉 In the first few weeks of 2023 we'll be ready to launch 🚀
If you want to reserve a preferred spot, you can do it here >> https://www.kickstarter.com/projects/sefirot/bad-canvas
We're taking these days to rest, we're finally sleeping until late in the morning 😂 dark circles are definitely getting better!
Christmas presents were all a big success so the "random" method worked ❤️
What else can we say? See you in 2023!
With ❤️,
Matteo and Andrea
---
*** Sefirot's Creative Bulletin ***
In this bulletin we tell you how we run an independent publishing company.
🕰 If you want to read past Bulletins, you can find them here https://blog.sefirot.it/tag/creative-bulletin
🚀 If you want to share it with friends, please do!
🐝 If someone shared it with you and you'd like to subscribe, follow this link
🔮 Did you know that we also have a Telegram group where you can connect with other creatives?