Creative Bulletin n.160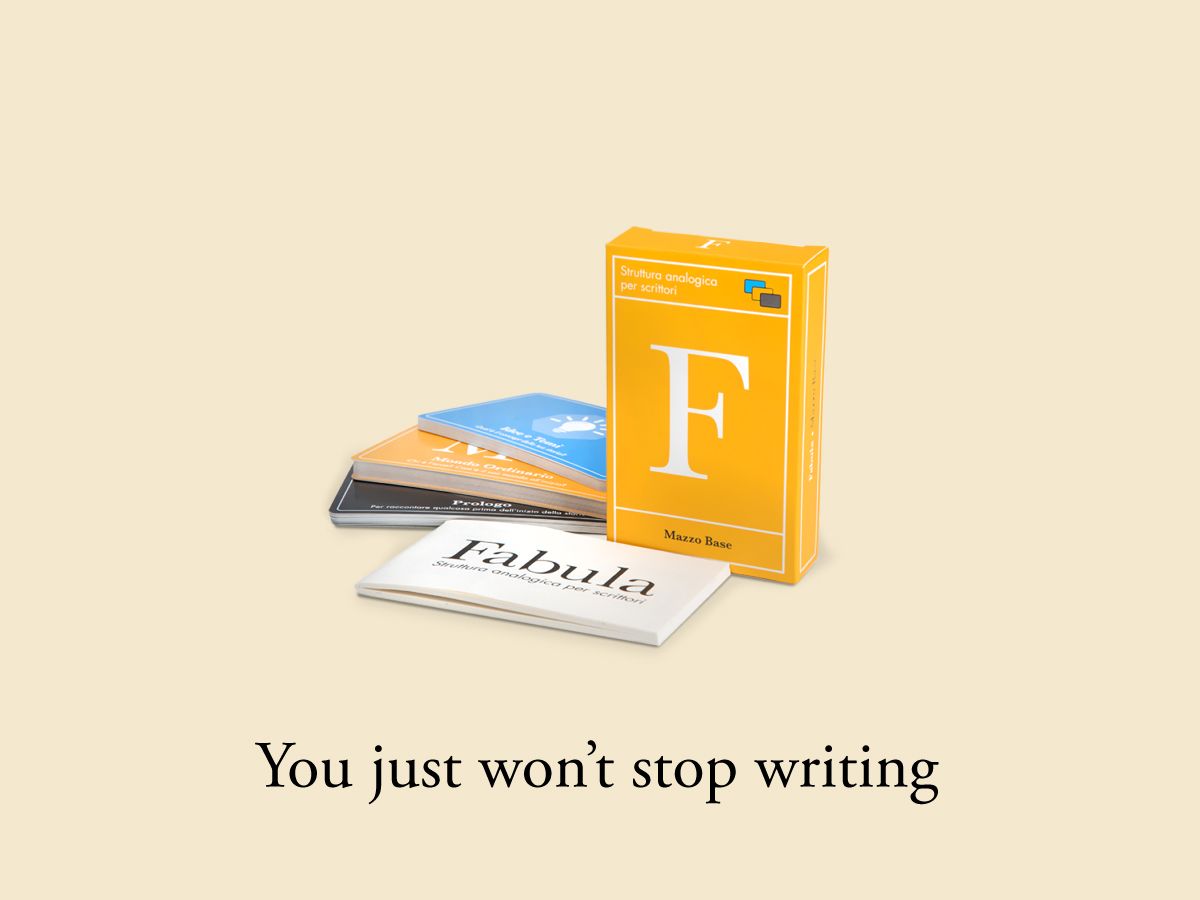 Yesterday morning Matteo woke up and he had an epiphany: he didn't want to do Facebook ads in a "quick and easy" way anymore, he felt like trying to treat them like real ads.
👉 So he called Sara and Simone, they went to a café and worked like they would in an advertising company: 3 hours of brainstorming to look for the core of our products. So far the only one they are satisfied with is Fabula's 😅 – but what's important is that they had fun and can't wait to do it again.
BAD's campaign. As you can see here, it's going very well. Meanwhile, we are going forward with what's still left to do: Andrea started cleaning up the manual's Italian text and the English translation is up and running 💪
San Francisco. Sefirot's San Francisco mission is shaping up and we are ecstatic. We got a house on Potrero Hill (it's a beautiful area, thank you Vlad for the suggestion ❤️) and our schedule is filling up with appointments... it really looks like California is responding to our call 😍
🌈 Creative takeaway: creativity happens in person
The afternoon spent brainstorming got us thinking about how we want to live. Yesterday we felt the urge to do, to create, to go after something and grab it as hard as we could, and that's how real creativity feels: it moves and it breaks dams. It's so awesome and being separated by computer screens doesn't come close.
We mean working remotely, smart working, etc. is fine, but after 4 years of semi-solitude we want an office 🔥 We want to create a stimulating environment for us and the people who work and will work with us.
Ten years from now we want to remember Sefirot's office and say, "Those were the good times when ideas were just flowing!" We want to live like we did yesterday afternoon, with creativity bursting in the air, every day.
With ❤️,
Matteo and Andrea
---
*** Sefirot's Creative Bulletin ***
In this bulletin we tell you how we run an independent publishing company.
🕰 If you want to read past Bulletins, you can find them here https://blog.sefirot.it/tag/creative-bulletin
🚀 If you want to share it with friends, please do!
🐝 If someone shared it with you and you'd like to subscribe, follow this link
🔮 Did you know that we also have a Telegram group where you can connect with other creatives?