Creative bulletin n.170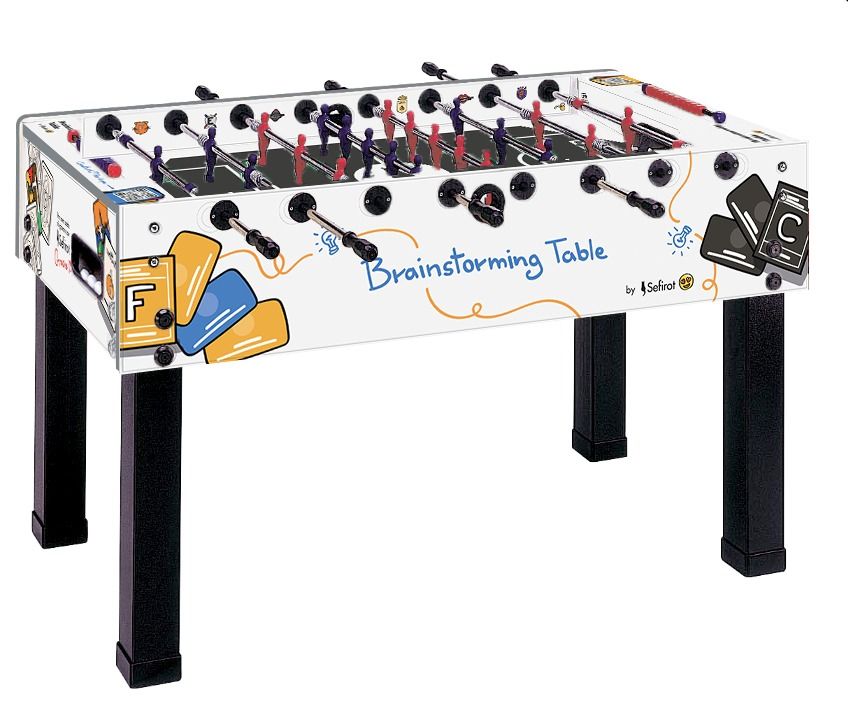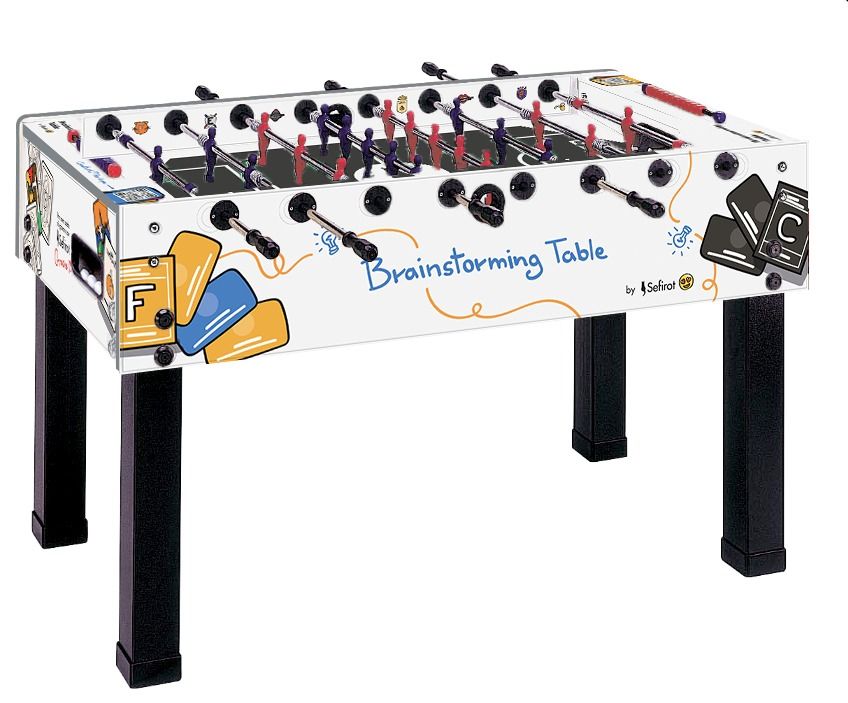 Sefirot's branded foosball table is here ❤️❤️❤️ It will be made by Garlando, the very company that invented the foosball table! If you're planning to go to the Turin Book Fair in May, come and challenge us 😉
🔥🔥🔥 Our week
We ended up on Rai Movie channel (one of the national tv channels) 🎉 Our interview about Fabula was part of a new format called Culture is everywhere. If you want to see the replay you can find it on raiplay.it.
We got new lights, new microphones, and anything else we might need to create different sets for videos. Our videomaker Simone almost lost it!
The team is starting to click wich positively affects our mood also thanks to young people forcing us to make weird videos for social media 😅
🧠🧠🧠 Lots of calls about strategy
Part of the new setup is scheduling one call a week with Umberto, our Market man, with whom we navigate endless Excel files on new strategies to keep the business going while also understanding how to find new routes since the winds are always changing 😅
The amazing outcome of all this rational approach is that our more creative side is waking up. We are lining up several new products in the so-called development pipeline and we can't wait to start working on them!
🌈 Creative takeaway: one task at a time
After San Francisco we feel like we have an enormous amount of things to do, a load that gets heavier after each call with Umberto with whom we are working on a two-year plan. What's helping us is to break down each goal into the specific actions we need to do in order to achieve the desired outcome and to assign the task to a specific person.
How about you? How do you reach your goals?
With ❤️,
Matteo and Andrea
---
*** Sefirot's Creative Bulletin ***
In this bulletin we tell you how we run an independent publishing company.
🕰 If you want to read past Bulletins, you can find them here https://blog.sefirot.it/tag/creative-bulletin
🚀 If you want to share it with friends, please do!
🐝 If someone shared it with you and you'd like to subscribe, follow this link
🔮 Did you know that we also have a Telegram group where you can connect with other creatives?