Creative bulletin n.177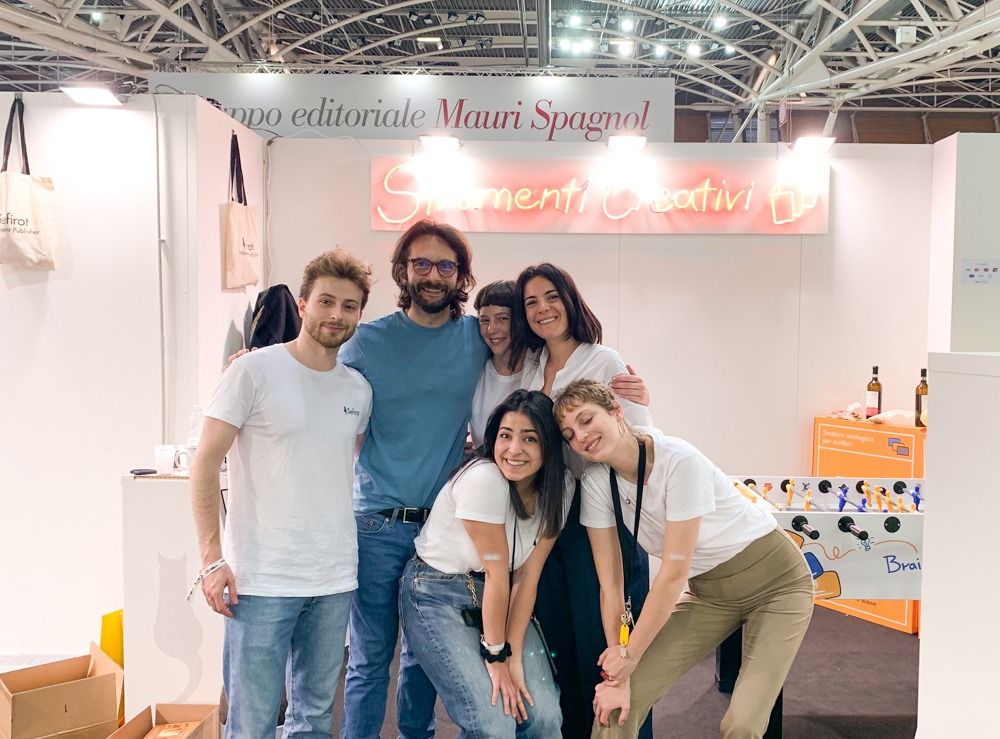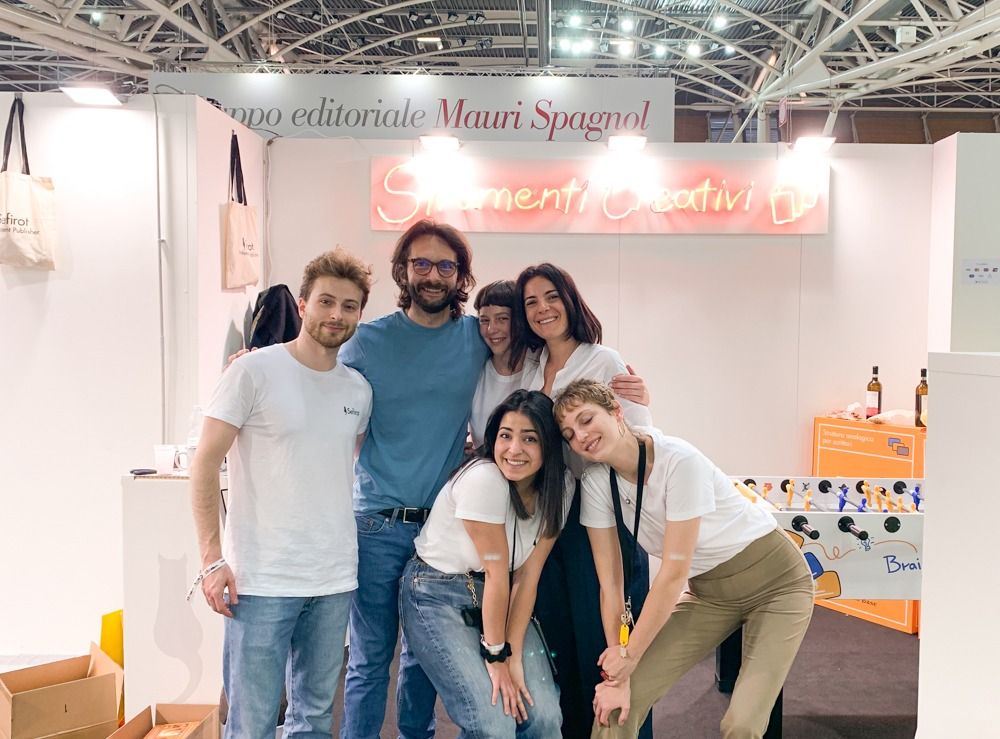 This is us at the Turin Book Fair. We had so much to do that we remembered to take a group photo only at the last minute, as we were already dismantling the booth 😂
❤️❤️❤️ Nice things from the Fair
This year the team worked so well, and I'd like to take this chance to thank everyone involved: Simone, Lucia, Alizé, Sara, Anna, Daniela, and Andrea, who stopped by to say hello.
We were finally able to hug Daniela, our project manager, who for a year we have only seen through a screen 😂
At least ten of you came to thank me for the Bulletin and to make sure I keep writing it (don't worry, I won't quit! 😘)
We found out that Sara is super good at playing fussball so we challenged passersby and convinced them to buy our products if they lost.
A young man came to tell me that he uses intùiti with his dad, who has Alzheimer's. It's the only way he can communicate with him 🥹
Our stand was in front of that of the Ministry of Defense and several members of the armed forces told us about their creative projects, as if to show us that where there is more rigor there is also a need for creativity. Not surprisingly, we ended up in front of them 😉
🌈 Creative takeaway: money is life
This year we didn't only break even but we actually made some profit. It's not a given considering the high costs of the Fair. Saturday was a spectacular day from a revenue point of view, a true record for us. At one point there were six of us in the booth and we couldn't even take a break.
At the end of the day I felt empowered and energetic, while the next day, which went well but not great- most visitors did not show much interest in the products - I felt exhausted and nervous.
I did some soul-searching; I asked myself: am I greedy? Do more sales equal more happiness?
Sunday evening I saw Simone, as tired as I was, standing in front of the computer doing the math. He held up the calculator and said, "Matte, we broke even!" I was pleasantly surprised, this is not his company yet he was happy that his face gained back some color. I had never seen it so clearly: money is energy. The booth metaphor is perfect: after ten hours a day on our feet telling people what we do, directing energy outward, if what comes back to us are long faces and disappointment, the energy slowly goes away. If, on the other hand, smiles and purchases come back to us (yes, especially those, which are concrete acknowledgements), we also get back an energy that nourishes and makes us want to continue the next day.
So let's get rid of the fear of being greedy so we can open our hands to receive without shame. Let us charge what is fair to those who appreciate what we do, so we can then pay ourselves what is fair for doing what we love.
That's the life!😘
With ❤️,
Matteo
---
*** Sefirot's Creative Bulletin ***
In this bulletin I tell you how we run an independent publishing company.
🕰 If you want to read past Bulletins, you can find them here https://blog.sefirot.it/tag/creative-bulletin
🚀 If you want to share it with friends, please do!
🐝 If someone shared it with you and you'd like to subscribe, follow this link
🔮 Did you know that we also have a Telegram group where you can connect with other creatives?