Creative bulletin n.181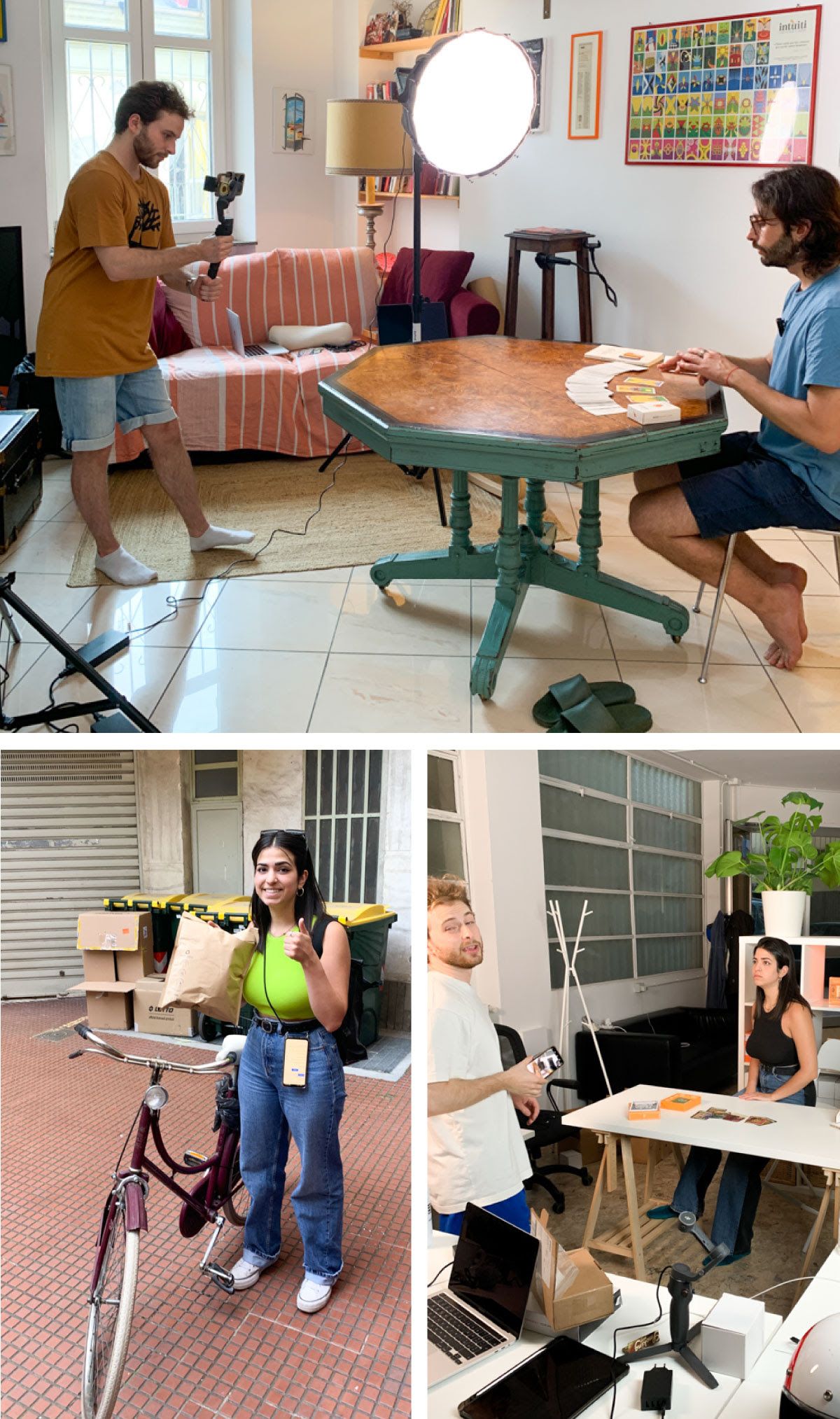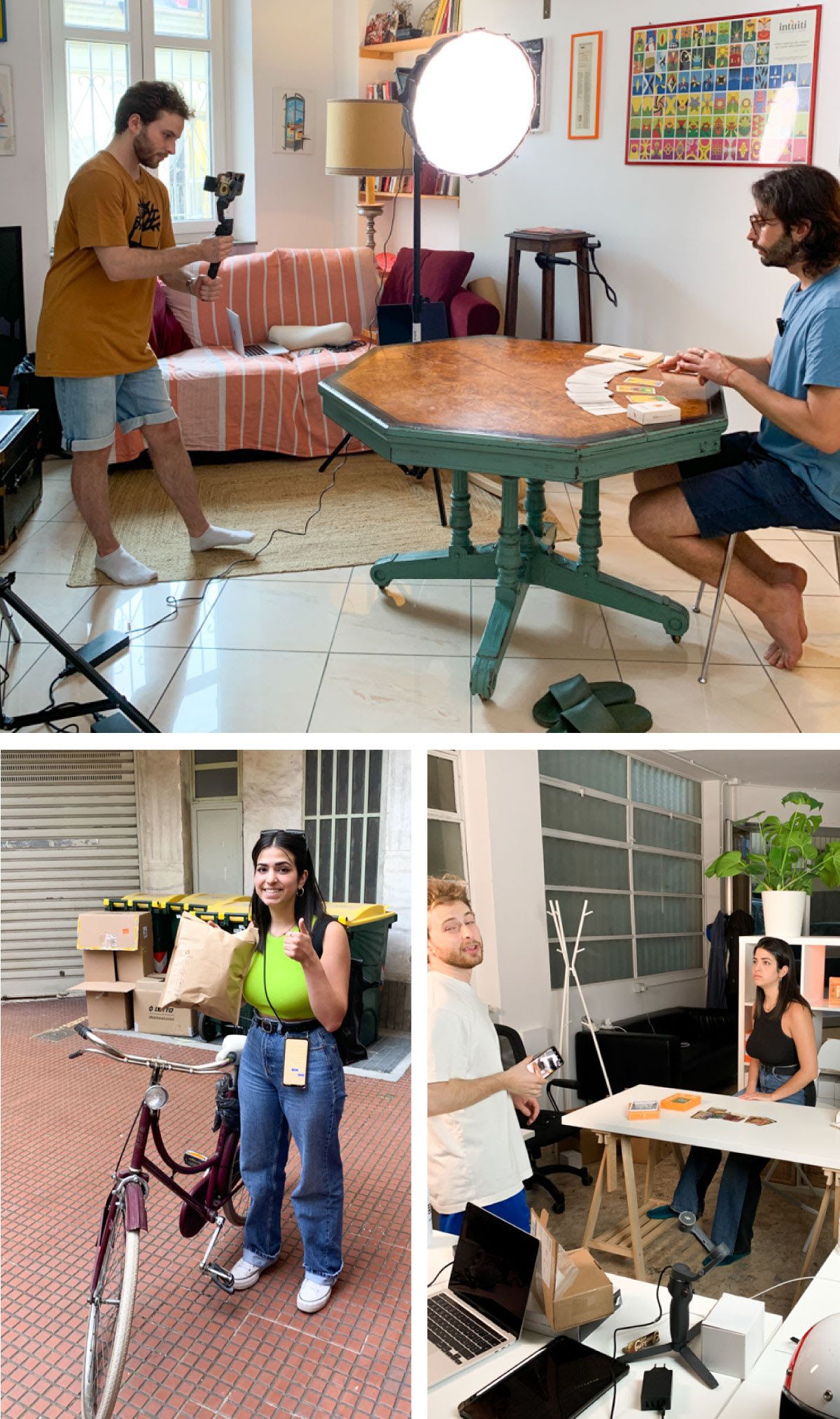 From the top:
Simone and I shooting a video tutorial for intùiti (I'm pretending to have pants on but I'm in shorts cause it's scorching hot in Turin – Sara had the brilliant idea to capture this moment 😂)
Sara setting off for a delivery of one of our mugs. A necessary requirement after finding out that a good number of the mugs were destroyed during delivery (this was our first experience shipping a fragile item and we underestimated the violence of couriers - we decided that the next mug will be made of metal).
Sara and Simone shooting the last video of the day at 9:30pm (this time I was the a-hole who decided to take a pic 😅)
🙏🙏🙏 We need your help. Pretty please!
Among the videos we need there are some we cannot do ourselves: video reviews.
So if you have some time to spare and you feel like lending us a hand, send us a video in which you tell us about your experience with our products. It would truly be an enormous gift.
A couple of tips for the video: don't focus on length, make it as long as you want, we'll take care of editing it. Use a vertical (portrait) format, make sure your face is in the center of the frame, and if possible, always keep the product you are talking about visible. And once again, thank you very much!
🌈 Creative takeaway: at times the best team building is getting to work
We have been working hard this past week, staying late at the office to shoot a number of video tutorials for our products. Truth is, it was satisfying. Yes, despite the heat and tiredness, we had fun, and not only that: we had the opportunity to spend time together in an adventure-like way.
And it was also nice to enjoy the surroundings: we made videos in every possible corner of both my house and the office. We built a different little set each time, and it was like rediscovering those places, in fact building a new relationship with the same  rooms we spend so much of our time in. The same goes for our neighbors. The owner of the winery across the street from the office saw us so often that, by the end of the week, he became a friend (one night we even asked him for cutlery because the food delivery order had none in the bag 😭).
In short, the feeling is that we have expanded our world, we are more connected, we feel more at home in the office, and even more at home in the winery😂
With ❤️,
Matteo
---
*** Sefirot's Creative Bulletin ***
In this bulletin I tell you how we run an independent publishing company.
🕰 If you want to read past Bulletins, you can find them here https://blog.sefirot.it/tag/creative-bulletin
🚀 If you want to share it with friends, please do!
🐝 If someone shared it with you and you'd like to subscribe, follow this link
🔮 Did you know that we also have a Telegram group where you can connect with other creatives?