Creative bulletin n.182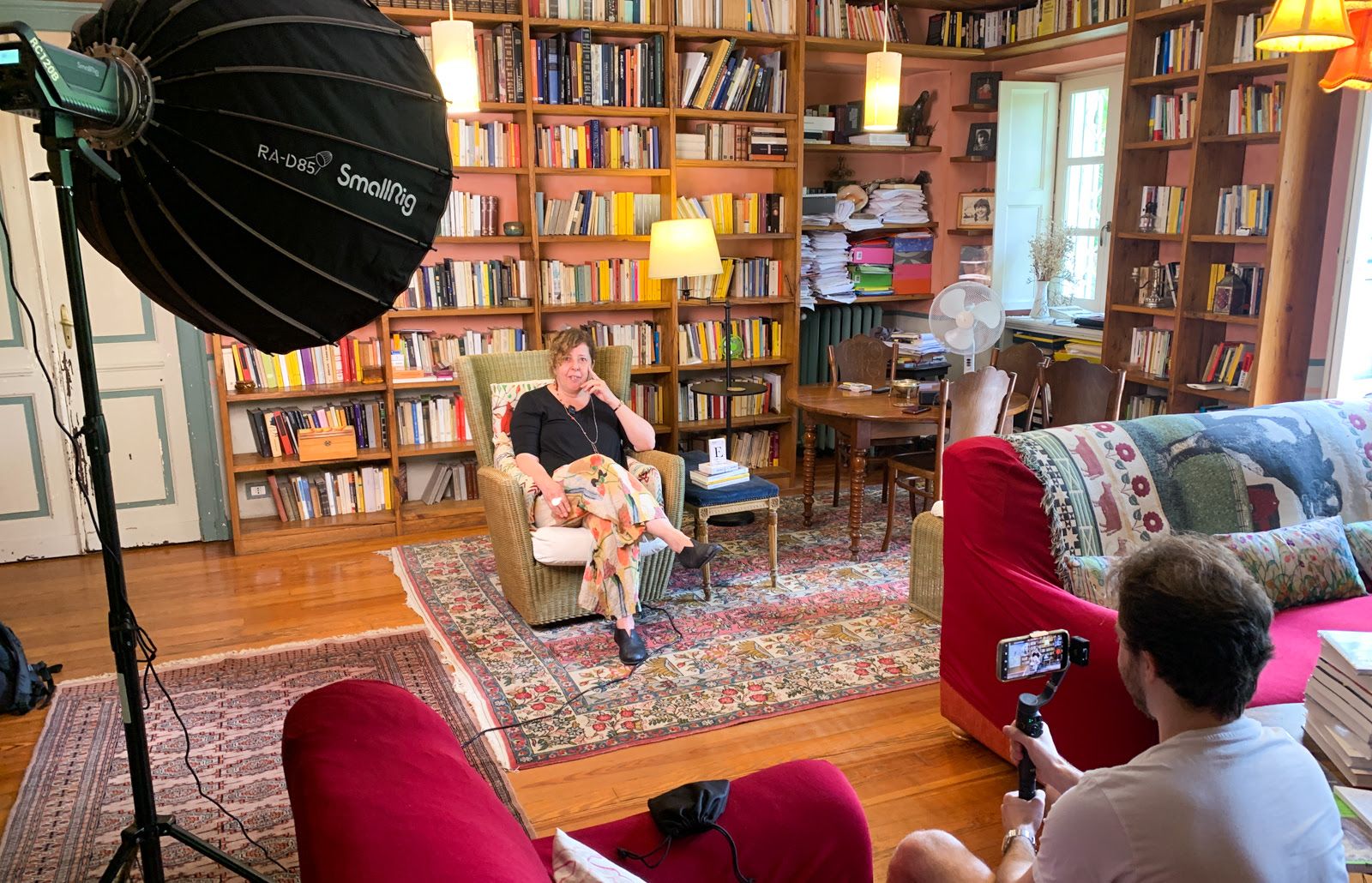 Yesterday we went to Dalia Oggero's home, the editor from Einaudi who supervised us in the design of Edito. We filmed some videos at her place (even one in which we discuss our aggressive ads 😂) - It ended around a table eating pasta, drinking wine, and chatting about publishing. We couldn't ask for a better work lunch 🤟
It's video time. While Simone and Sara are sorting out last weeks' footage, I locked myself in the house filming BAD Pro, the advanced course on BAD, both in Italian and in English. Simply put, I'm spending hours talking to myself in front of a screen 😂 The funny part is that every now and then I step out of the box, apply BAD to one of our products, start studying new strategies, and the lessons become unpredictable.
Talking about strategies. Francesco, our strategist, finally held a presentation on the analysis he did of Sefirot over the past month. He told us "Feel free to interrupt me whenever you want, let's brainstorm as well" and that was a big mistake from his part: we ended the call at 2 😅 We were all elated, there's so much to work on!
The new website is online. We're online with the new unified website >> https://sefirot.it – it felt like spring cleaning at a hotel after a five years' winter. Let us know what you think.
🌈 Takeaway: let's think about those who can benefit from what we want
During the shamanic training in June, this is one of the sentences that has stuck with me the most: "Desire much, and ask yourself who else can benefit from what you desire."
I thought about it a lot these days because, when I opened Sefirot, I just wanted to be acknowledged. The endeavor came with a feeling of revenge: they said no to my products, so I'll do it myself, and I'll prove myself to you. However, after a while, if you are only animated by that kind of sentiment, you have no desire to do anything anymore.
Now I realize that I no longer want Sefirot to be just good enough to be recognized. It may sound banal but I want it to be so good that I can pay salaries, and keep an office open, a place where I would have liked to work and that I feel is uplifting for those who come in contact with it, and then I want it to be good because every once in a while someone writes to us that Fabula or intùiti really helped them, and without the company the products would have been sitting on my desk, and it would never have reached them.
This kind of feeling leaves a better taste in my mouth.
How about you? Who can benefit from what you want?
With ❤️,
Matteo
---
*** Sefirot's Creative Bulletin ***
In this bulletin I tell you how we run an independent publishing company.
🕰 If you want to read past Bulletins, you can find them here https://blog.sefirot.it/tag/creative-bulletin
🚀 If you want to share it with friends, please do!
🐝 If someone shared it with you and you'd like to subscribe, follow this link
🔮 Did you know that we also have a Telegram group where you can connect with other creatives?