Creative bulletin n.189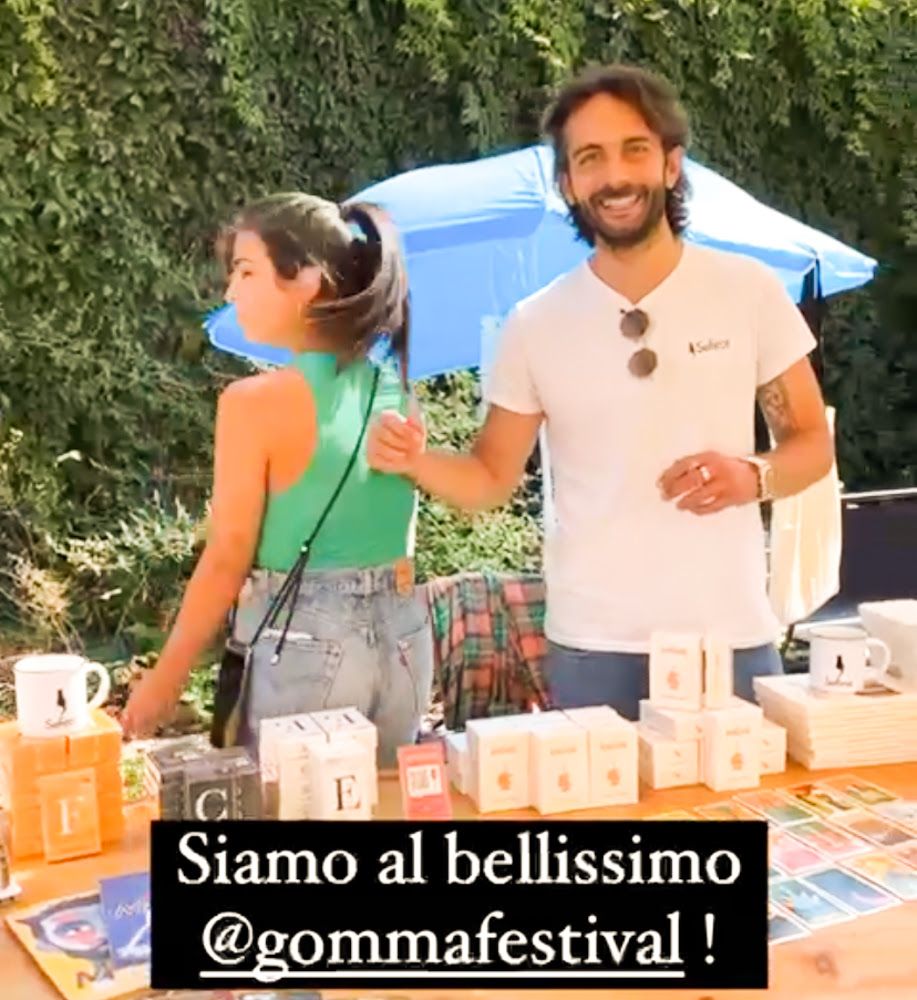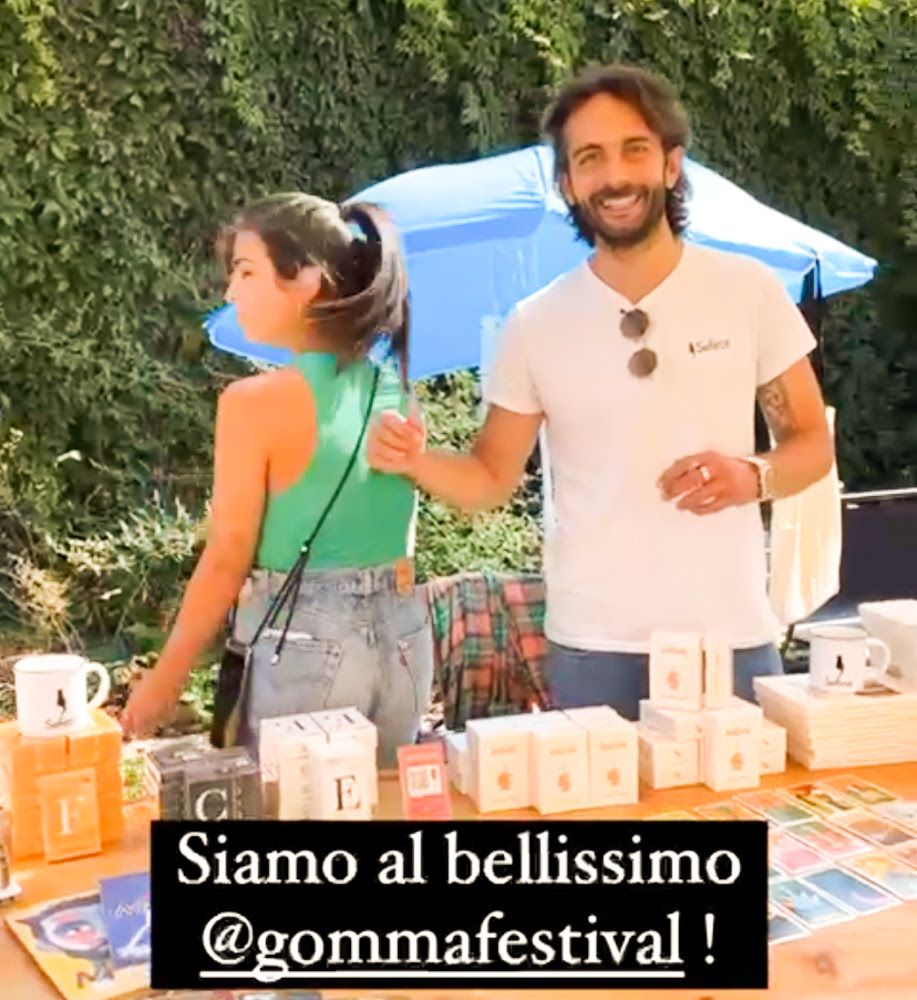 Over the weekend we were guests of the Gomma Festival in Milan and had a much better time than we expected. (You can see Matteo and Sara in the pic; Simone took the only shot we have of the whole weekend 😂)
Let's face it. We didn't feel too much like going. We were tired from the week, none of us was wise enough to go to bed early the night before, and we found ourselves in front of the office at 8 a.m. on Saturday morning with dark circles under our eyes, the face of those who wanted to be anywhere but there, and the faint fear that the whole thing could be a waste of time.
Changing the outlook. The location was pretty, it was set in a  large courtyard, the mood was slightly hippie so it felt like we were in one of Ibiza's famous flea markets. We were assigned a table and an umbrella next to the bar, and as we set up, I realized what was bothering me: I was thinking about business. I was wondering if it would be worth it, if we would sell enough, if it made sense to have gone all that way. And I also realized that I didn't feel like being performant.
I turned to Sara and Simone and said, «How about this: everything we sell we spend on food and drinks.» So the first thing we did was to get three glasses of prosecco.
Surprise. In proportion, we sold more than we did at the Turin Book Fair 😂 But that's not all, the pace of the workflow was doable and we got to spend time with friends who came by to visit and to partake in intùiti readings ❤️ The most amazing part is that every now and then we looked at each other and had the feeling of wanting to say «Wow! I'm really having fun with you guys.»
🌈 Creative takeaway: look for the vibe
If something doesn't feel right, we too often try to do something about it, to react, to think about it, to find a solution to the problem, when the only real solution is to move on to an entirely different level, to try to vibe along with life, to eat, drink, dance, sing and to feel good with the people we are with.
And it is precisely when we feel most alive that creativity happens 🔥
With ❤️,
Matteo

P.s.
While we were feeling so alive we birthed the idea of an ad in which a person tries to hammer a nail using a salami, but I'll tell you more about it next time 😂
---
*** Sefirot's Creative Bulletin ***
In this bulletin I tell you how we run an independent publishing company.
🕰 If you want to read past Bulletins, you can find them here https://blog.sefirot.it/tag/creative-bulletin
🚀 If you want to share it with friends, please do!
🐝 If someone shared it with you and you'd like to subscribe, follow this link
🔮 Did you know that we also have a Telegram group where you can connect with other creatives?