Creative bulletin n.190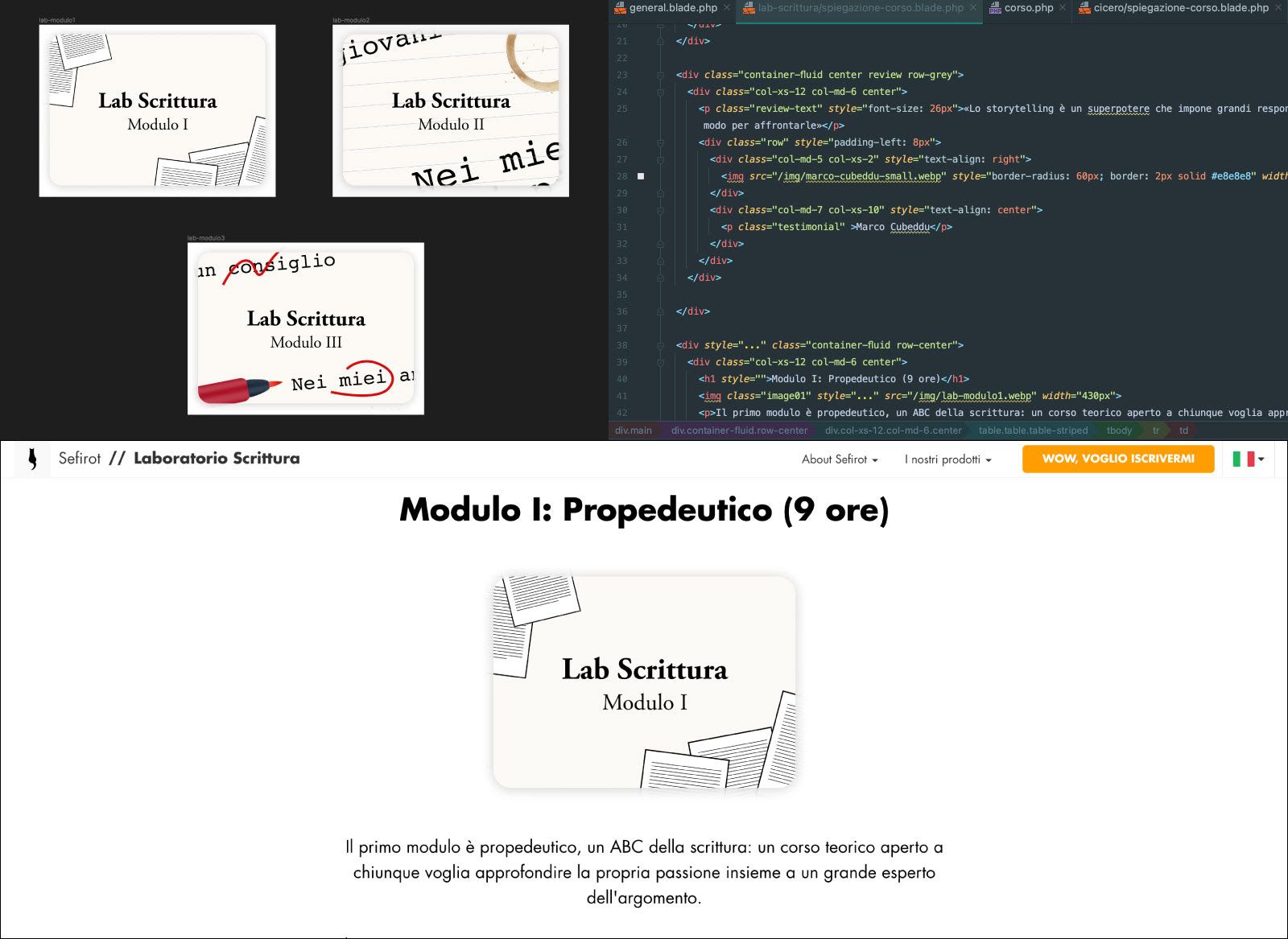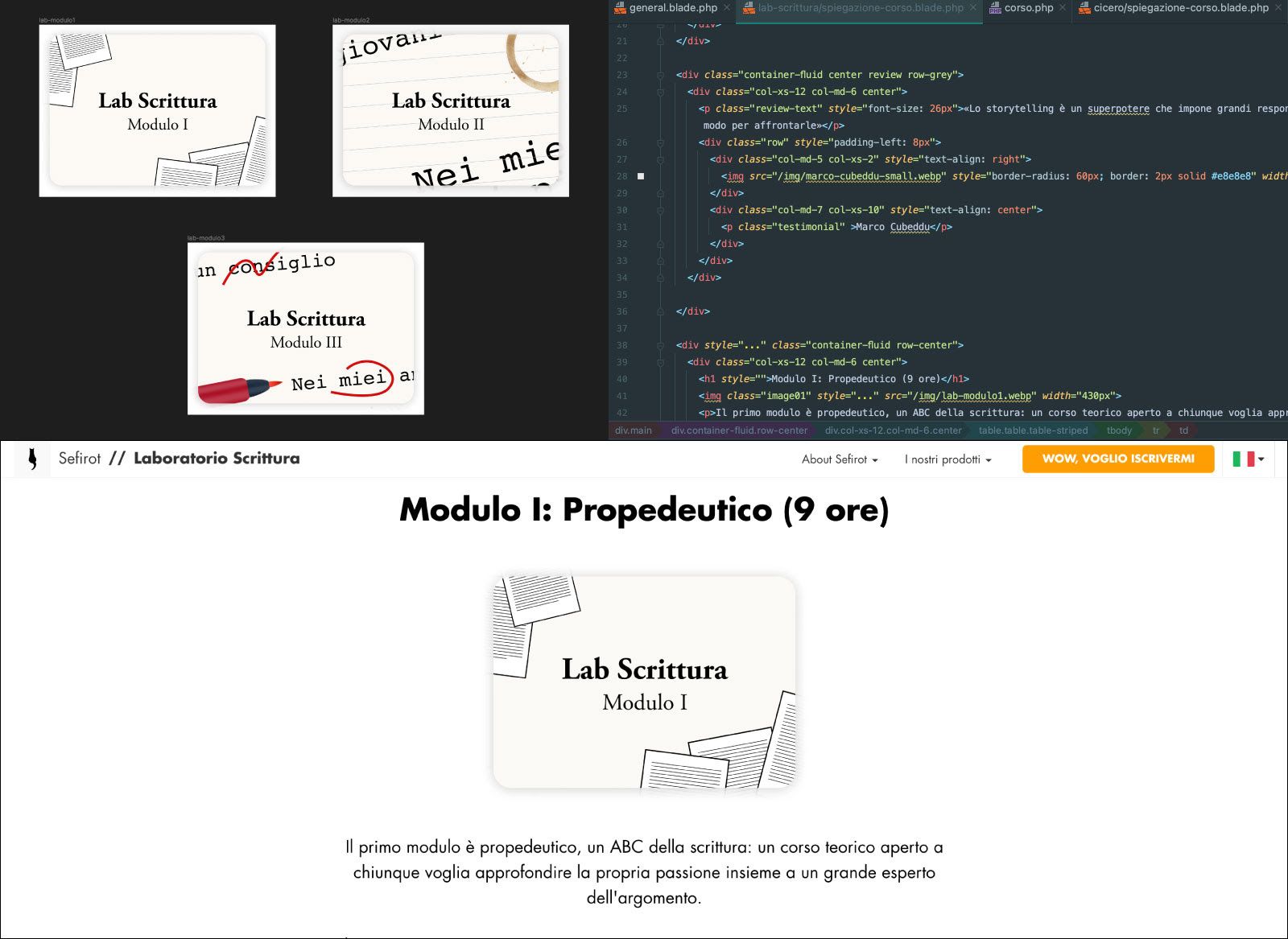 In the last week my days have been much like the image above: messy but in dire need of preciseness while I made landing pages for all the new courses we are introducing 😱
In the meantime, Sara is laying out 400 pages of analysis made with Fabula; Simone is sorting out videos and taking new photos of products; Daniela and Francesco are writing emails for those who left their carts filled up but didn't click the buy button on our e-commerce.
Second class creativity? I think it's easy to fall into the trap of thinking "This sucks!" and treating this kind of activity as second-rate creativity: mechanical, boring, even a bit disheartening.
But today I realized that this is actually a great workout: I had to find the right words for headlines while building images that would be a good fit and studying page strategy while writing the code to get it online. It's not easy, and by doing it time and time again you get better and faster, you get ready to handle something more important.
But when does the other kind of creativity kick in? There's an underlying frustration that makes you say, "Ok, but what I really want is a big idea, a big project," and it leads you to brood over this emptiness, like someone who thinks that they will never fall in love again and that, without that huge something, everything will remain bland and somewhat miserable.
Trust creativity. The idea will come. It always does. That's all there is to it 😂 It can happen in the shower, in the bathroom, while running along the river, while waiting in line at the supermarket. It's really like falling in love: one moment you're complaining about your day, the next moment you've turned your head and it's happened, something important has come along and life is already different. You may try to push it but in the end it's not predictable or manipulable - it just happens. That's how it works with big ideas, we just have to trust that they are somewhere up there, ready to come down.
🌈 Creative takeaway: stay open and ready
The only thing we can do is raise our heads to the sky and let it pour over us. And, when the idea comes, that strong, bold, maybe outrageous and even a little crazy idea, that train you need to get on, the horse to bet on, let it find you trained and ready to hold onto it.
And have the courage to welcome it 🔥
With ❤️,
Matteo
---
*** Sefirot's Creative Bulletin ***
In this bulletin I tell you how we run an independent publishing company.
🕰 If you want to read past Bulletins, you can find them here https://blog.sefirot.it/tag/creative-bulletin
🚀 If you want to share it with friends, please do!
🐝 If someone shared it with you and you'd like to subscribe, follow this link
🔮 Did you know that we also have a Telegram group where you can connect with other creatives?