Creative bulletin n.195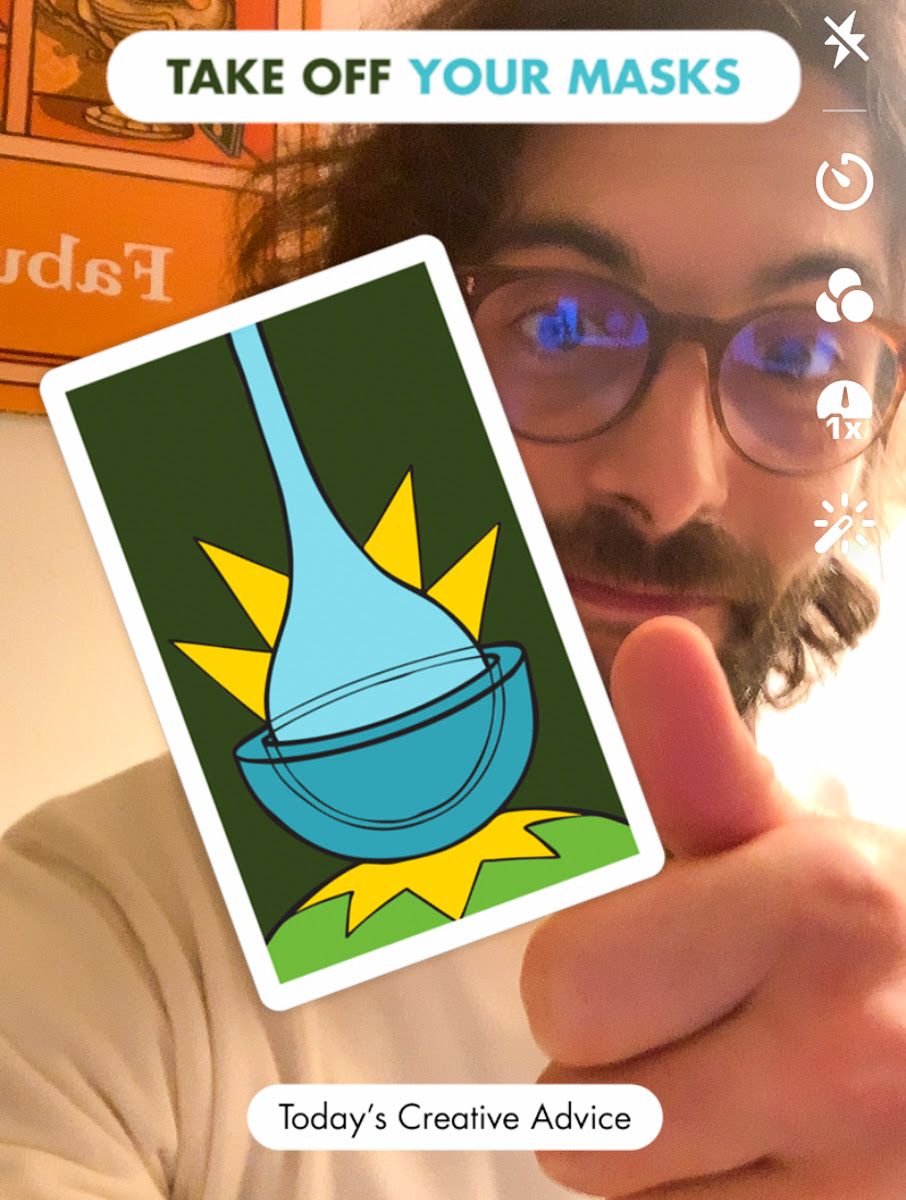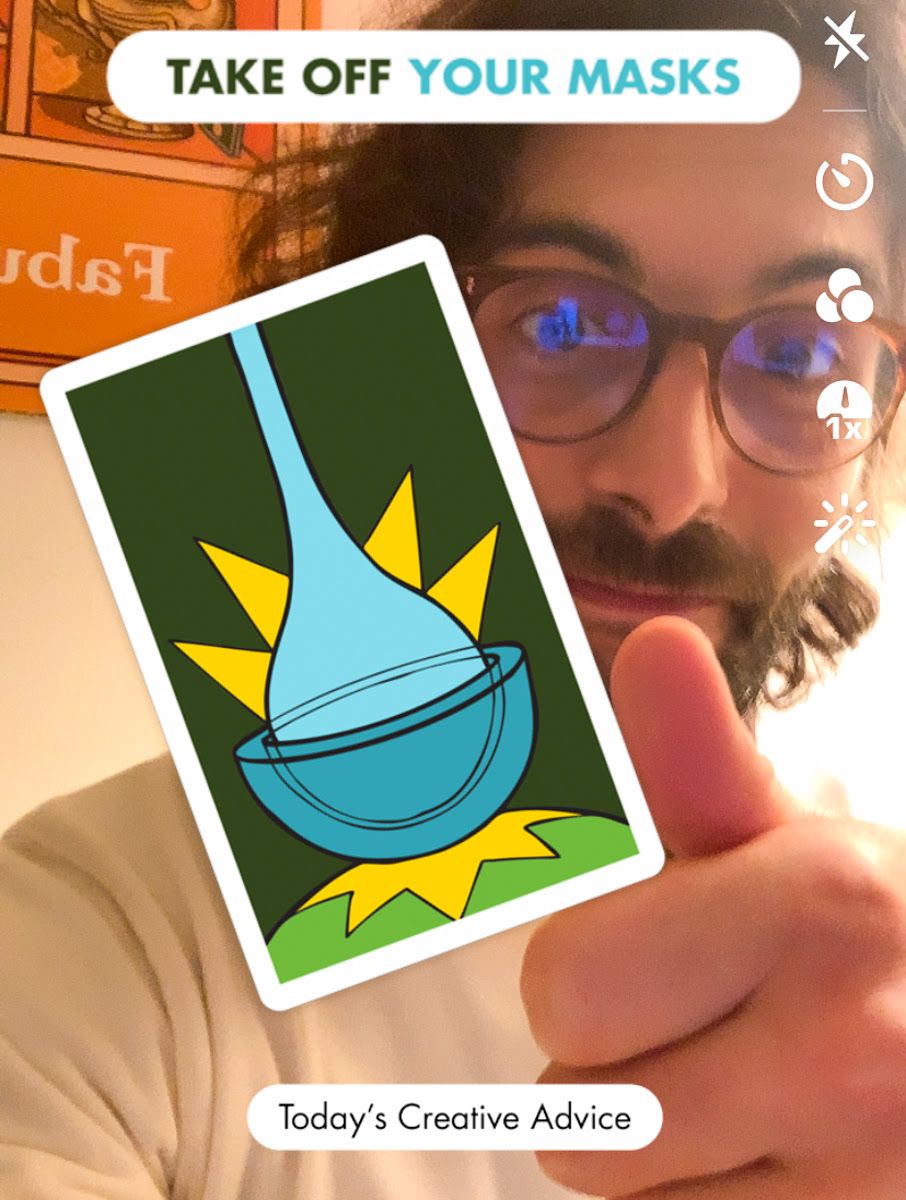 Say hello to a nightly test of an intùiti TikTok filter. This is one of our side projects 😂 If you happen to see it in the next few days, it means it worked!
It smells like collaborations. Last weekend I went to an event in Turin and discovered that Sefirot products precede me. When I said «I design creative products developed in card format», one in three of the attendees replied, «Oh you mean like Fabula?» It was a great PR day and I believe it will pave the way for several interesting collaborations.
Doubt and dissatisfaction. For the past few weeks I have been troubled with doubt and dissatisfaction. I was not entirely convinced about going to Lucca Comics (an annual comic book and gaming convention held in Lucca), and I waited too long so the b&b prices reached insane prices. I was unsure about a screen for a projector that I wanted to buy. In the end, huffing and puffing, I removed it from the Amazon cart. I didn't like the introduction to Creative Ambush, the book on creativity I'm working on, and kept deleting it and rewriting it. I didn't take it well at first: I felt like a moron who got worked up and didn't get anything done.
🌈 Creative takeaway: let doubt and dissatisfaction become your teachers.
Truth is that I didn't really want to go to Lucca, otherwise I would have booked a room months ago. Yesterday, at a friend's house, I saw the perfect projector screen, and I was so glad I didn't get the one that didn't convince me in the first place. And now, after yet another rewrite, I love the introduction of Creative Ambush.
I mean, it's pretty obvious: how can we be proud of something that leaves an aftertaste of dissatisfaction in our mouths? How can we feel determined about a choice that reeks of doubt?
If we look at it from another point of view, doubts and dissatisfaction are exactly the push we need to choose better, to excel in what we do.
So (and I mainly say this to myself) let's not demonize them: actually let's embrace them, let's welcome them and let's thank them for the precious help they offer 😉
With ❤️,
Matteo
---
*** Sefirot's Creative Bulletin ***
In this bulletin I tell you how we run an independent publishing company.
🕰 If you want to read past Bulletins, you can find them here https://blog.sefirot.it/tag/creative-bulletin
🚀 If you want to share it with friends, please do!
🐝 If someone shared it with you and you'd like to subscribe, follow this link
🔮 Did you know that we also have a Telegram group where you can connect with other creatives?