Creative Bulletin n.70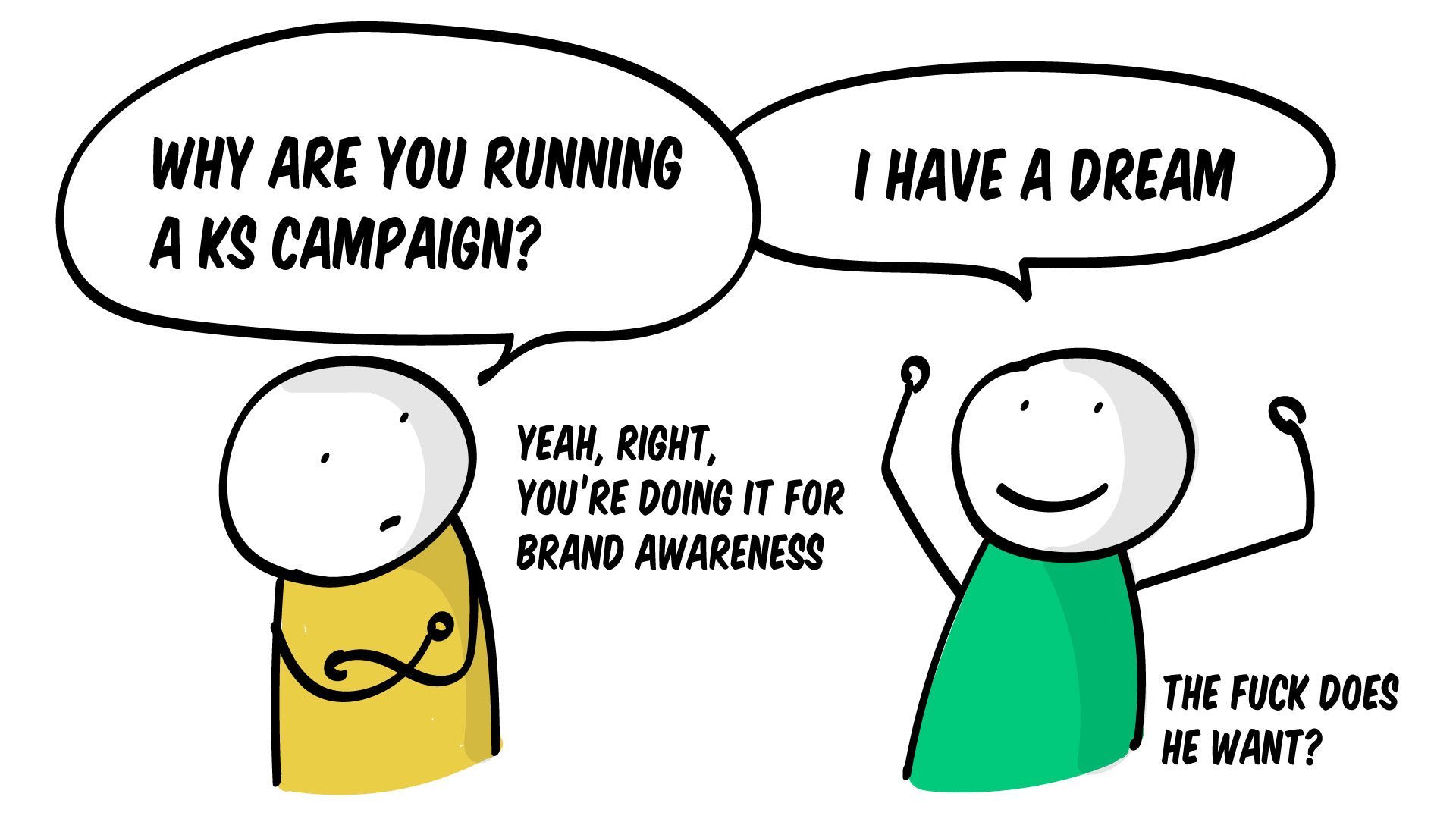 We promised a guide on how to launch a Kickstarter Campaign and here it is! Matteo even added some of his drawings 😂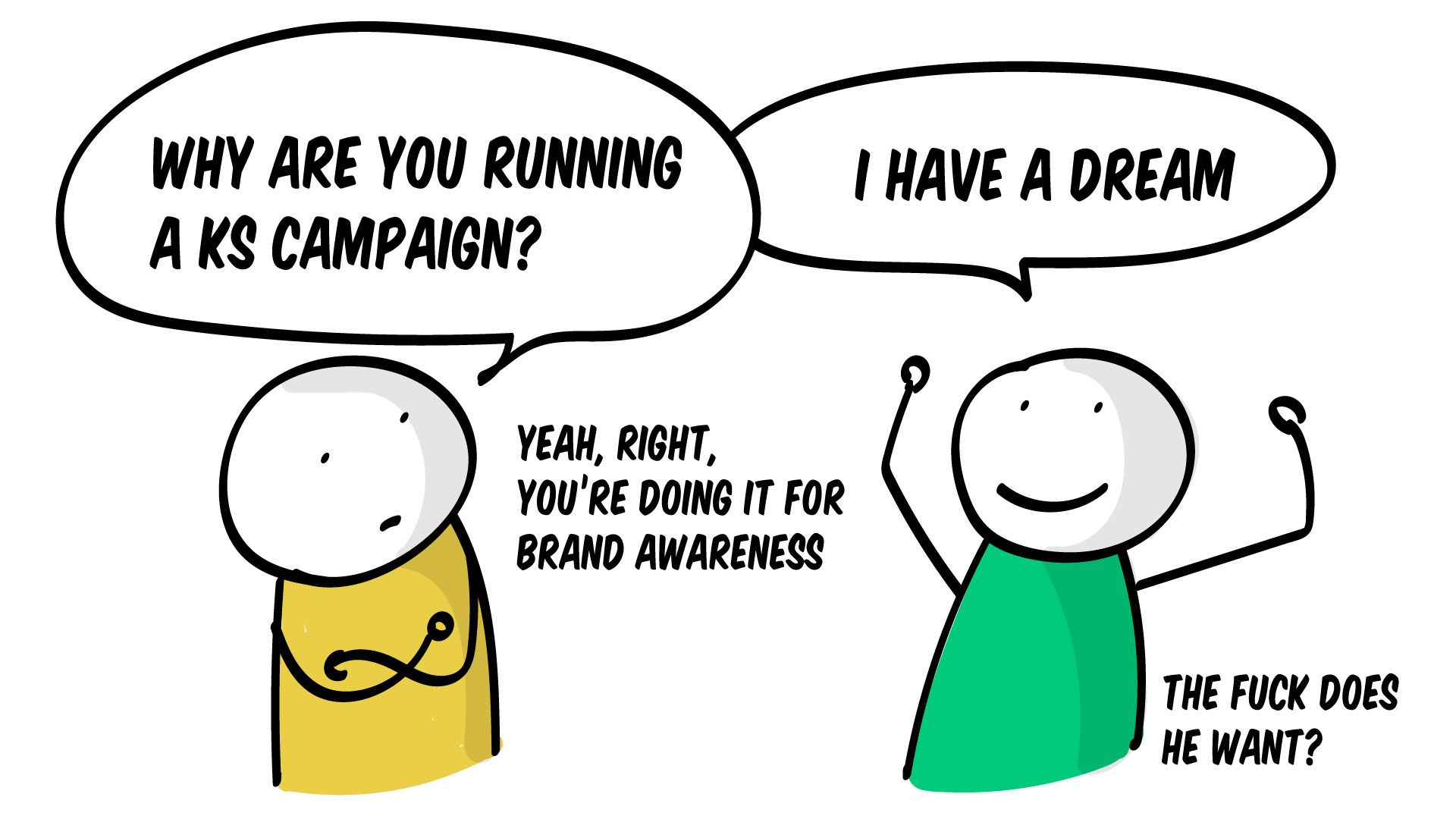 You can find it here >> https://blog.sefirot.it/it/the-kickstarter-cookbook/ We decided not to focus on the creative side of building a campaign (there's a lot of guides on that topic) instead we wanted to tackle the how not to get hurt, which basically translates to how to study a business plan to make sure that, at the end of this adventure, you made more than what you spent.
The guide is in Italian for now, a translation in English will be available in 1 week. 😅
🐐🐐🐐 What we've been up to this week
We started our cycle of lessons for highschool seniors which is part of a program sponsored by 2i3T, University of Turin's incubator, and we are super happy (Mostly Andrea: being an ex teacher he couldn't wait to get back in a classroom!). We're holding a crash course of 5 hours as an introduction on creativity: we'll definitely post about it in the blog and we'd also like to turn it into a free webinar 😉
We've open our French channel 🇫🇷 (oh la la!) – Let's see what happens now!
Andrea started writing the Fabula for Editing booklet and he's already pretty happy with the result (we smell a kick ass product coming out! 😍)
Matteo started doing research for a Business Design tool– we want to put in place an explanation on how to develop a product/tool but also the business model that will turn it into reality; as entrepreneurs and designers we realize that there is a huge need for a product like this -  so he's about to order dozens of books. If you have any book suggestions on the topic, he's all ears 😂
Estel, our sales manager, is doing great work: the number of independent bookstores that are opening their doors to Sefirot is growing everyday! 🐈
🦊🦊🦊 What we would like to do
Found a State or a Principality. We watched a couple of documentaries, one about the Principality of Seborga (in Italy) and one on Sealand (a principality 7km away form the English coast) and we started fantasizing about Creaticity (yes, we even gave it a name 😂).
🎃🎃🎃 What we've learned
We spent the last week talking about how to "live" our company better. We were spending 80% of our time on the entrepreneurial side (logistics, communication, recruitment, HR etc.) and mostly on the worries and anxiety that this aspect of our work entails («Will this business model keep on working?»; «Should we try to do something else?»), what happens is that there's very little time left for the creative side of things, which is what we love. Bottomline we felt like we were doing little and not well 😅
🌈 Takeaway: let's go towards what makes us alive
There are things that slow us down and things that speed us up. When we switched our priorities towards creativity...we started flying! In the span of four days we delivered a series of lectures, a guide on Kickstarter, we laid the ground for Fabula for Editing booklet, we came up with the structure for an advanced level video course on how to use Fabula and also a concept for a new tool. We were in the so-called «zone»: we had fun and we also felt energized.
The funny part is that we also took care of the entrepreneurial side and we did it way more effectively (less time, more profit) and in a more lucid manner (focusing on what we wanted to create, so solutions that seemed unreachable came to us naturally, almost as a consequence).
The only answer is that the creative flow will save us all 😉
With ❤️,
Matteo and Andrea
*** Sefirot's Creative Bulletin ***
In this bulletin we tell you how we run an independent publishing company.
🕰 If you want to read past Bulletins, you can find them here https://blog.sefirot.it/tag/creative-bulletin
🚀 If you want to share it with friends, please do!
🐝 If someone shared it with you and you'd like to subscribe, follow this link
🔮 Did you know that we also have a Telegram group where you can connect with other creatives?