Creative Bulletin n.85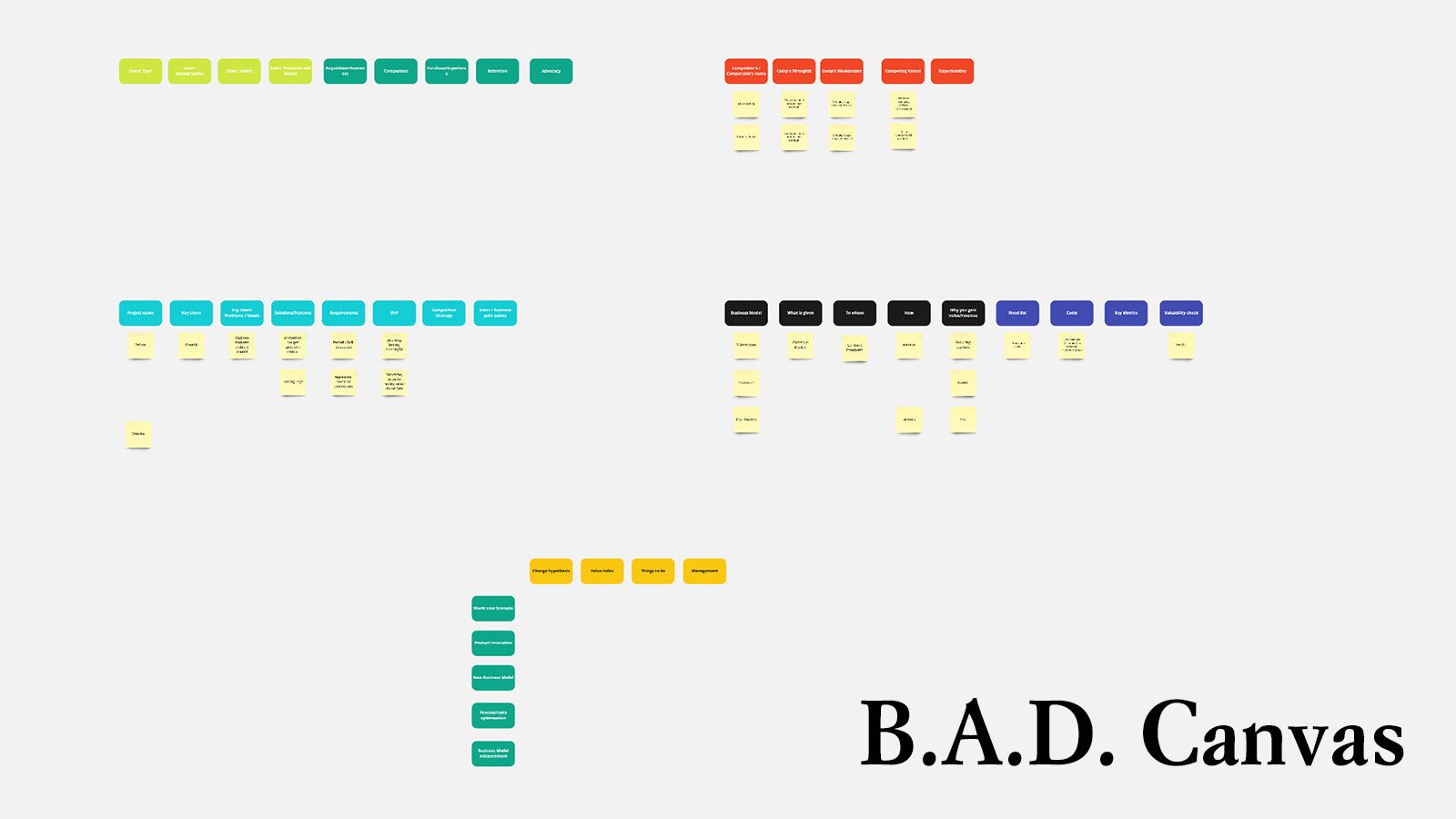 Here is a small preview of B.A.D., our tool for Business-Aware Design!
🐐🐐🐐 What we've been up to this week
We are on the finish line with 3 new products:
We finally have a version of B.A.D. that we find satisfying so we'll soon move on to the testing phase 💪
Andrea is proofreading Mario1 and Matteo is doing the last editing steps on Mario2. Soon we will send them to print!
Dalia, the editor who's collaborating with us on Fabula for editing, has sent us the booklet with her notes and adds  (amazing 🤗) - we're almost there.
🦊🦊🦊 What we want to do
Start advertising on TikTok. Facebook keeps on acting up and we prefer to stop complaining and start working on something else 😅
🍕🍕🍕 Interesting two-cents
B.A.D. is a product that is giving us a lot to think about. We discussed some of our doubts with Cristian from Studiolabo (our partners in this project) and we think that the considerations that came out of that call could be useful for everyone:
Is it too complex? B.A.D. is complex, it requires analysis and attention in order to get its full potential, and the risk is to discourage less experienced users. What we decided is 👉 we don't want to simplify it, because we would risk trivializing it and reducing its effectiveness; instead we want to raise the stakes: we will try to make it scalable in use and difficulty, as to allow beginner users to get into it gradually.
It's a heartless product. We met with our friend Riccardo who is a Branding expert, and he pointed out how the product is extremely focused on the market, on making things that work, losing sight of the human side ("why" we want to make that product, what are the dreams that move us etc.). It is true, it has no heart, it is a cold, analytical product. We thought about it and decided to take a strong stand 👉 without a bike that works well, you can have all the energy and dreams in the world, but you can't ride it and you'll have to walk. In this case we want to do the bicycle; those who'll hop on the saddle will have to provide dreams and heart 😉
🌈 Creative takeaway: "Eat in my restaurant because… I do too"
This was a phrase from an ad that appeared in an episode of Mickey Mouse. It stuck with us because it is so true. We ended the call with Cristian saying: "We will try to use B.A.D. to improve B.A.D.". In short, if what we do is truly genuine, we are the first to use it.
And you? Would you be the first user of what you propose to others?
With ❤️,
Matteo and Andrea
---
*** Sefirot's Creative Bulletin ***
In this bulletin we tell you how we run an independent publishing company.
🕰 If you want to read past Bulletins, you can find them here https://blog.sefirot.it/tag/creative-bulletin
🚀 If you want to share it with friends, please do!
🐝 If someone shared it with you and you'd like to subscribe, follow this link
🔮 Did you know that we also have a Telegram group where you can connect with other creatives?