Creative Bulletin n.91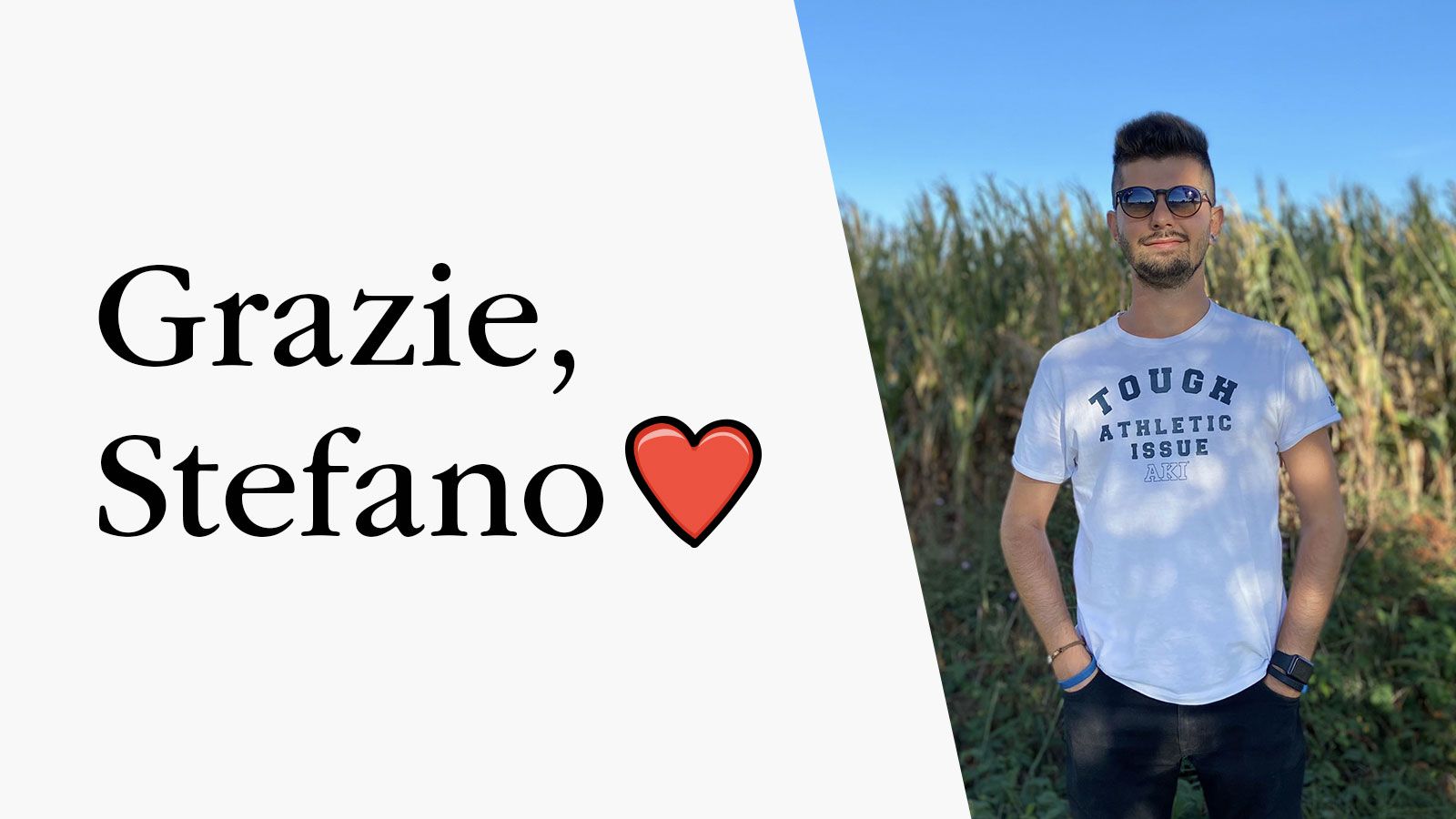 When you bought one of our products, Stefano took care of processing the order and sending it to the shippers, and when you had a problem with the order or the shipment, Stefano was always the one to answer your emails (and often the one who solved the issue 😉). He was Sefirot's first employee and, after two and a half years, he's saying goodbye to us in order to pursue his dream: to drive trains! We wish him luck and take this opportunity to thank him for helping us so much.
🐐🐐🐐 What we did this week
Fabula Advanced video course is online, next week we will launch it and it will finally be possible to buy it! 🎉
Matteo is switching from large to small: after having designed the "big" part of Sefirot' stand for the Turin Book Fair, he is now studying how to set up the tables, the kind of communication that needs to be showcased and where to do it, how to manage the guest's flow inside the space. He's wearing the UX designer hat once again, but this time he's tackling a physical place!
We are toying with the idea of having gadgets at the stand. We received all of your ideas (thanks 🙏) and there were two that made an impression on us the most: the tote bag is beautiful and the matches, the ladder are completely out of character but... 😍 - what do you think?
🦊🦊🦊 What we've learned that we have not learned yet
We keep on having issues with suppliers. We started to think that it's our fault (among other things). It usually goes like this: "We need this." "Ok, I can do it, here's the quote." "Great, how long will it take?" "Let me start so I get an idea of the kind of work that is needed and I'll get back to you!" The supplier starts working on it, and we are cool because they sounded excited on the phone, and also we have a thousand other things to worry about so we forget that days are just flying by... after two weeks we remember that the supplier has not provided a real delivery date so we ask for it; they take two or three days to think about it and then we are faced with an unacceptable proposal. At this point the work has barely gone forward. So we have lost almost three weeks worth of work and we have to find another supplier.
🍕Creative takeaway: will a weekly alarm do the trick?
We could set an alarm, every two or three days, to remind us: "Did you ask all the suppliers for the deadline?" And if, after a couple of times, we still don't have an exact date, we cancel the order immediately. This way we risk losing only a week. But does it really solve the problem? We are very confused and have not yet found a strategy that seems suitable for us.

Do you have a strategy you can share? Let us know so you can avoid us half of the headaches we get in a year 😂
With ❤️,
Matteo and Andrea
---
*** Sefirot's Creative Bulletin ***
In this bulletin we tell you how we run an independent publishing company.
🕰 If you want to read past Bulletins, you can find them here https://blog.sefirot.it/tag/creative-bulletin
🚀 If you want to share it with friends, please do!
🐝 If someone shared it with you and you'd like to subscribe, follow this link
🔮 Did you know that we also have a Telegram group where you can connect with other creatives?