Creative Bulletin n.98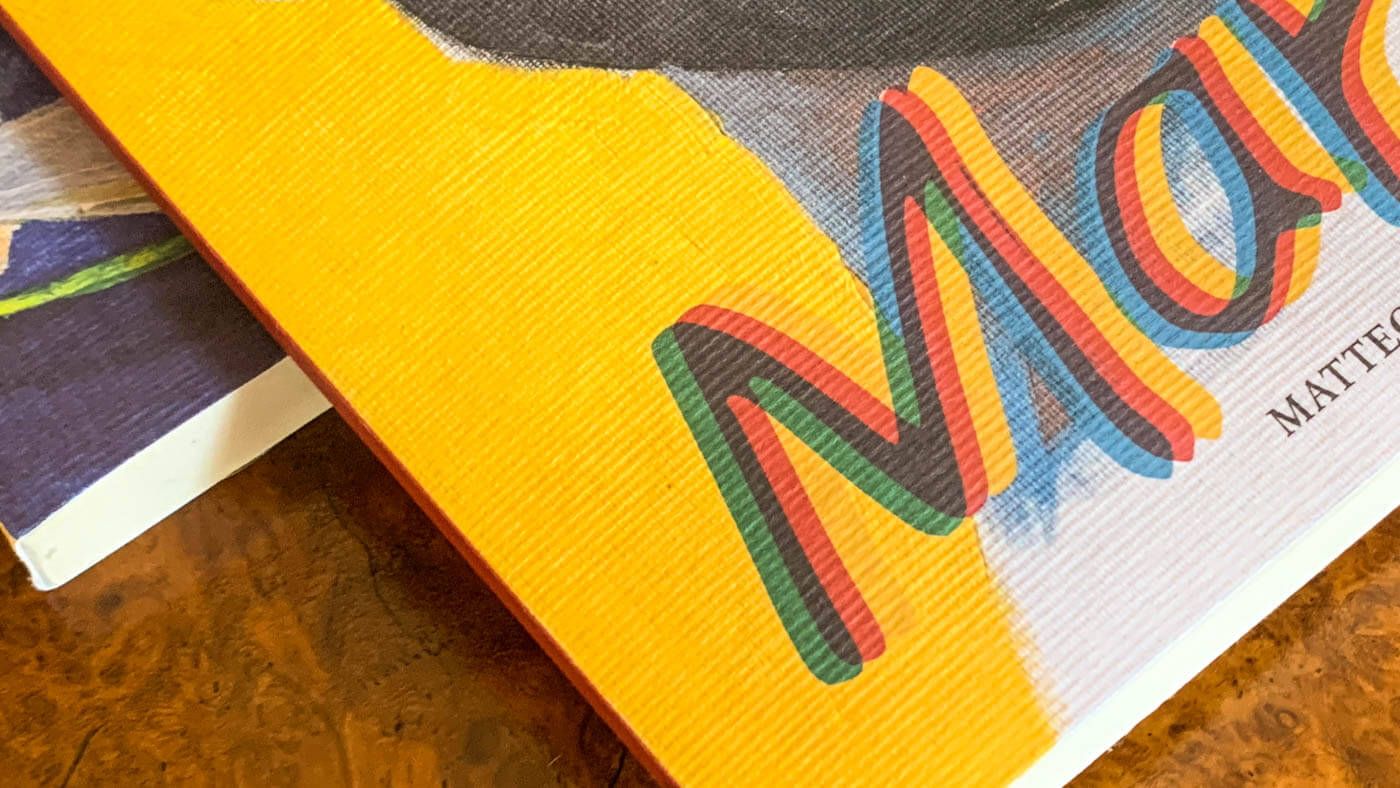 We launched Mario in Italian and we're so excited. It's the first printing so we chose premium paper 😍 >> https://sefirot.it/it/mario (the English version is coming soon!)
🦊🦊🦊 What we've been up to this week
Matteo had fun writing all of the emails for Mario's launch.
Our online distribution platform is online. We hope that indie libraries with whom we collaborate will be happy!
Matteo is officially obsessed with the Dune saga (he hadn't read the books!) so now he suggests it to whoever is around 😅
It was Andrea's birthday. Oh yes, he turned 34: happy birthday to him! 🎂
🐈🐈🐈 What we would like to do
Encode the skills that creatives need to have nowadays. The world is becoming more and more complex, "having a good idea" is not enough anymore; to bring a project from thought to reality (whether it's a book, an event, a product, a service, a company), one needs to have a crazy amount of transversal knowledge: communication and advertising, business, creative direction, user experience, social media, and many more (we haven't encoded them yet 😂). Well, we'd like to use these skills as a starting point for a Creative University – could this be the first seed of a Sefirot School? 🎉
🍒🍒🍒 Methodology: strive to write sales emails to find a product's UVP.
As we said before, Matteo spent an entire day writing emails for the funnel that would accompany the launch of Mario, our first novel (you'll read them throughout the week). The goal is the same as advertising: to talk about the advantages (the Unique Value Proposition, UVP) of the product to convince whoever is reading to finally buy.
👉 Premise. Matteo is not a huge fan of email sequences. He understands the necessity for it (if you don't send enough, numbers drop) however he doesn't like them much and when he has to write them, he does so grunting.
👉 Difficulty. If you have to write 6 emails, you must find 6 UVPs, this is more or less the trick. Finding ideas for a product like Fabula is pretty easy: it's an answer to a need. But...looking for selling points for a novel, well that's a whole other story.
👉 The unexpected discovery. It's a huge creative exercise! Each time Matteo pushed himself to write an email to convince a new reader to read Mario, his fingers would fly on the keyboard. He realized he had a lot of great reasons to share on why someone should read it and he had fun jolting them down. At the end he was more than satisfied, he was actually surprised: he reread the emails and used the text to integrate the official novel website 😉 From now on for each new product he'll work on writing sales emails that will help him understand how to communicate it better.
🍓🍓🍓 Questions we're asking ourselves
We've been under-the-weather lately. Maybe it's the after-the- Fair down (and the change of season 😂) but there's definitely a problem and it's not related to the same old reasons that worry entrepreneurs. Maybe it's the prospect of getting stuck on the routine "we create a product, we launch it, we distribute it and then back! Again! Another day another round"? Or maybe it is everyday life that is wearing us down. You can be as creative as you want but you're always in front of a screen. It's a weird moment because we're happy about everything we're doing but at the same time we're not happy 😅 and when we talk about it with other people we sound volatile, we can see that (pretty legitimate) look of «Look at everything you've done! Drop it!».
🌈 Takeaway: always have the courage to go further
We have everything we wished for 3 years ago when we opened Sefirot yet there's something that is not adding up... And who cares if we're the only ones seeing it! Maybe we don't want to work from home anymore, maybe we want to teach more, maybe we need to organize events because we miss human contact. Who knows what that damn stone in our shoe is, what is worth doing though is to always stop and look for it.  
And you? What does your stone look like? 👟
With ❤️,
Matteo and Andrea
---
*** Sefirot's Creative Bulletin ***
In this bulletin we tell you how we run an independent publishing company.
🕰 If you want to read past Bulletins, you can find them here https://blog.sefirot.it/tag/creative-bulletin
🚀 If you want to share it with friends, please do!
🐝 If someone shared it with you and you'd like to subscribe, follow this link
🔮 Did you know that we also have a Telegram group where you can connect with other creatives?